We can use the Exclude Element feature on the parts of the model we assign to groups, like this for example (a workstation with chairs).
We can also include rooms in groups. Just be careful if you use Exclude Element on the room(s). If you do you'll see a hint of a room when you pre-select (highlight) the group but you won't find it among the rooms in a room schedule…because it/they is/are excluded.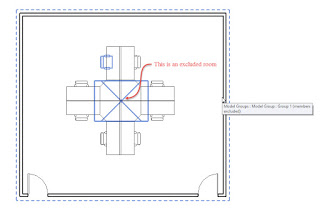 A potential gotcha for users.