Reading a thread at AUGI tonight prompted this post. Line Styles aren't a thing in Revit families, the option is disabled if you attempt to review them while in the Family Editor UI.
The family discussed in the thread seems innocent enough until it is loaded into a project file. These are the line styles that are in the default template (imperial).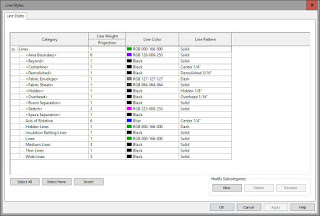 This is the same dialog after loading the family; nearly 100 more (98) line styles show up.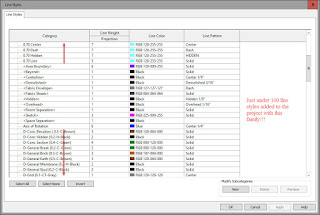 The culprit is Transfer Project Standards (TPS). It is easy to transfer line styles from a project to a family. We need Object Styles in families not Line Styles. Make sure you don't select Linestyles when/IF you use TPS…