After a nice week on the slopes – children in Neuchâtel have their annual "semaine blanche" around March 1st, the day the canton celebrates becoming a republic – I eased back into work this morning by heading across to Geneva for the 86th "Salon de l'Auto". I was there when the doors opened so I could make it home for a late lunch.
As usual there was plenty of shiny on display at this year's show. I liked the fact that I could watch the reflection in the paintwork of a physical car of a video that was certainly computer-generated before the car was completed. With its own reflections of a synthetic environment outside its windows, of course. All very meta.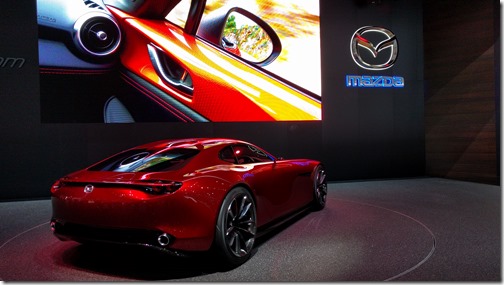 My initial goal was to swing by the stand of the Morgan Motor Company to check out their EV3, an electric version of their 3 Wheeler. Morgan made heavy use of Autodesk's CFD tools when creating the design for this beauty, something I hope to speak to Jon Wells about, at some point.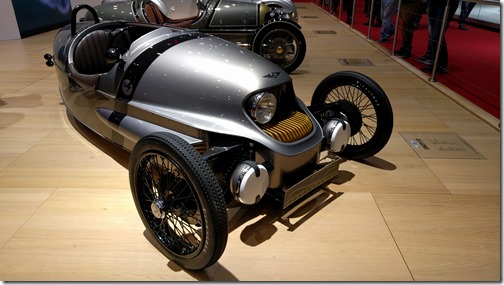 Here's the EV3 launch video from last week…