Join Autodesk – Booth 325
April 18-20, 2016 – Charlotte, NC
---
Talk to subject matter experts, see a few short chats at the tech desk (schedule coming soon), and see examples of pioneers of BIM in transportation.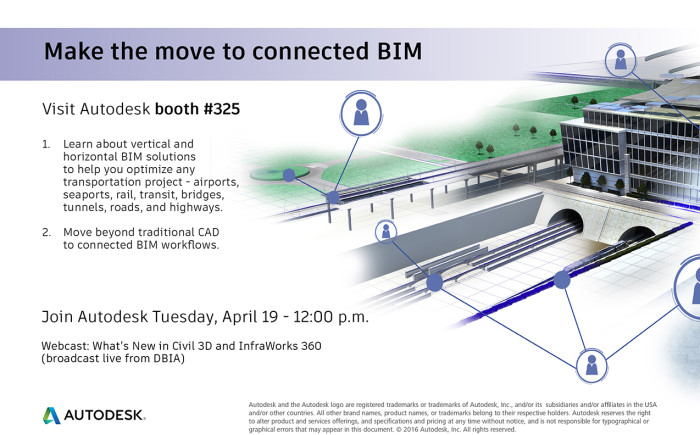 There will be lots happening in the booth, but definitely check out the live broadcast webcast: What's New in Civil 3D and InfraWorks 360 on Tuesday at lunch in the exhibit hall, booth #325. Not going to be there? that's okay, join the webcast here.
Visit booth 325
Also, join us for the tech desk chats on Tuesday and Wednesday.  Schedule may change, but here's the current information.  Check by the booth for updates.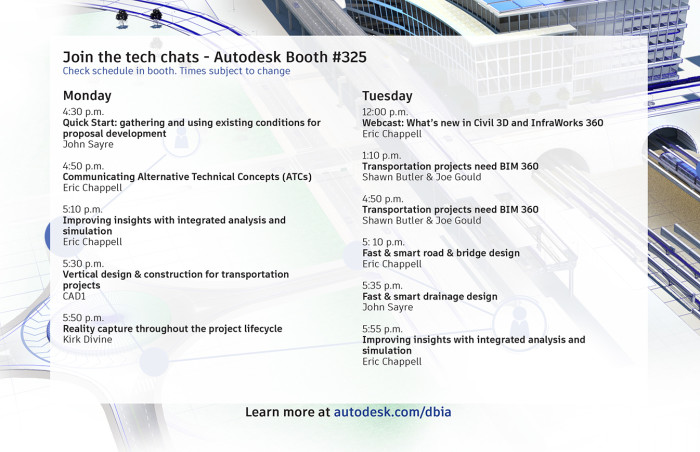 We want your feedback
Take this short survey and help us better understand how you work on transportation projects.  Use the QR code to access and answer on your smart phone or open survey here.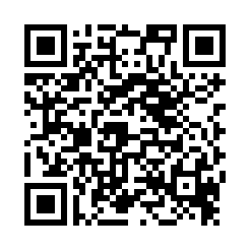 ---
Autodesk sponsors DBIA
Autodesk is proud to sponsor to DBIA this year – including networking reception in exhibits on Tuesday and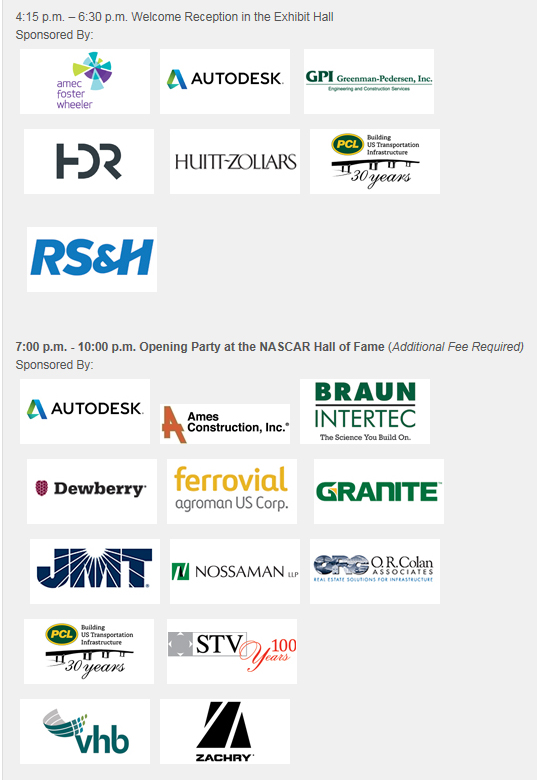 ---
Learn more before you join us at DBIA
Here you can find more on Connected BIM projects for both vertical and horizontal transportation: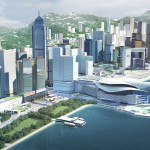 BIM is critical for multi-disciplinary project including construction of a 1.8km twin railway tunnels, a new underground station with interchange facilities, as well as ventilation buildings and shafts in Wan Chai of the Hong Kong Island – one of the most built-up and busiest commercial areas in the territory. Read more about MTR Shatin to Central Link, Arup Hong Kong.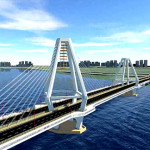 Using 3D Revit structural model as the main design platform, the model was central to the team's structural design, structural analysis, and documentation workflows. Using the model, the team created images and videos of the project to communicate and collaborate with multiple stakeholders. Read more about Yixing's Fanli Bridge in Jiangsu Province, China, The Tongji Architectural Design and Research Institute.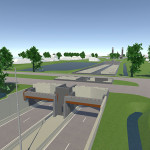 BIM helps renovate aging tunnel from communication to cross-disciplinary collaboration.  Read more about Velsertunnel Renovation, Hyacint/iNFRANEA.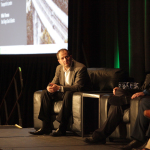 Owners talk about the value of BIM, and best practices from the owner to the ecosystem. Read more and listen to the video of the panel including Denver International Airport, Transport for London, and Wisconsin Department of Transportation.
---
What next? Move beyond traditional CAD
Learn more about getting beyond traditional CAD to Connected BIM in the webcast series.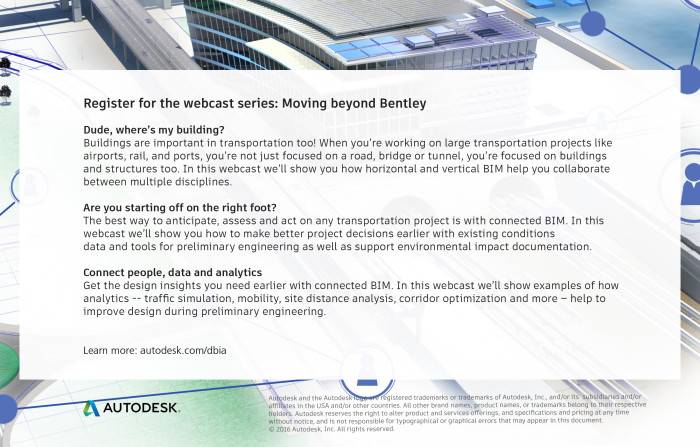 Registration coming soon.
The post Connected BIM at DBIA Transportation appeared first on BIM on the Rocks.