Last year I posted a detailed description of what the 'new' stair component subcategories do in different views – plan vs section.
It seems that I missed something – Dan Stine (author of several Revit text books) has pointed out that the Treads/Risers subcategory does actually have an effect in plan views:
It controls the materials and surface patterns of the treads.  I did some testing to understand the subtleties of how this works. . . . .
Here I am using my subcategory visibility colour overrides to make it easier to see what is being controlled by which subcategory.
Normally turning the 'Treads/Risers' subcategory seems to have no effect in a plan view.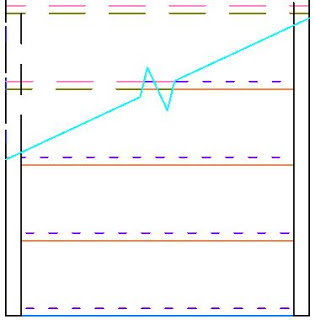 This would be the case for one of two reasons:
If your monolithic stair run does not have a separate tread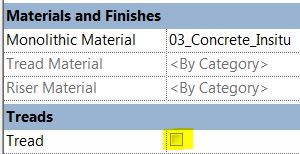 If the stair run does have a tread, but the tread material does not have any surface pattern…