A lot of us have been using BIM products for years now. I work with quite a lot of clients and see first hand that not everyone has switched to using BIM in a daily process. Should they be, I think we all know that answer, and we all know there isn't a magic button to take a firm and change it over night.
Business Advantage just released their report on the 2015 CAD Trends. This report covers all of the major trends including BIM adoption. Anyone that is using CAD, CAM, CAE, PDM or PLM software should take a look at the report. You can download the report here: LINK
For myself, pages 7 thru 9 show the evolution of BIM awareness and the BIM adoption rate. In 2016 "awareness is 46%" and the "adoption rate is 19%". In the last three years it grew world-wide but we can see there is still a lot of room to grow.
BIM Awareness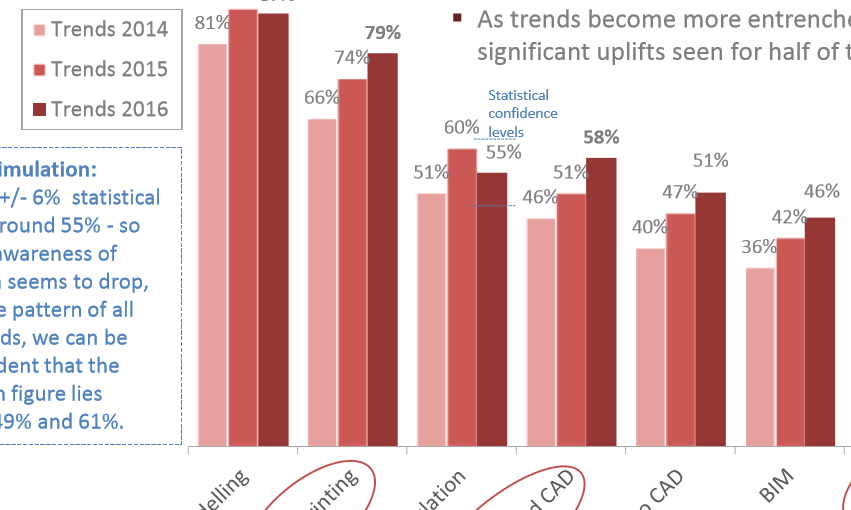 Read more