It was an amazing, whirlwind first day at the first ever Forge DevCon. I was there at 7am to put the finishing touches on the very cool Autodesk VR experience in the exhibit hall. The day's session kicked off with a keynote by Amar Hanspal and a number of other great presenters.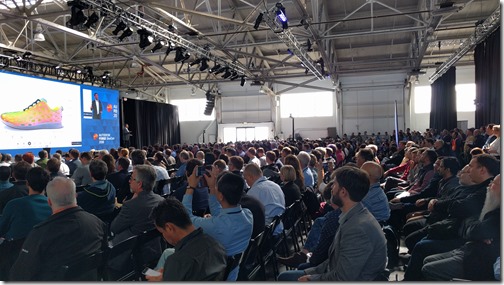 I was really pleased with how our VR stand came together. Merten Stroetzel and Hans Kellner – colleagues in the Office of the CTO – provided their deep technical expertise, while JJ Stott and Clementine Joly did an amazing job with their demos. Here's the crew getting settled in.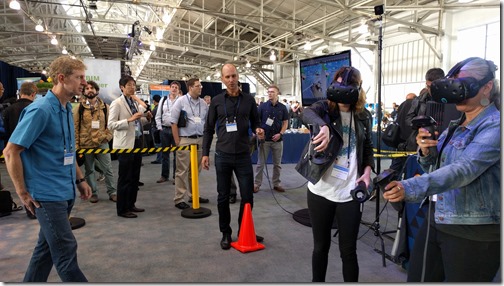 A highlight was showing the experience to Chris Anderson. While chatting, Chris had expressed some skepticism about the value of VR, so I suggested giving it a try.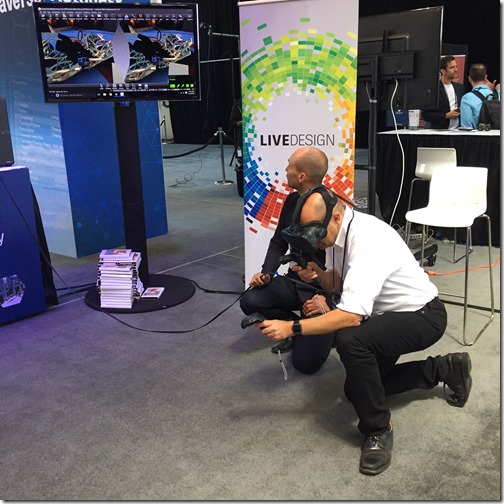 Everyone who tried the high-end VRED demo came away "getting it", Chris included. Which was really cool.
Aside from the expo presence, I also helped by coordinating the VR speaker track. The track kicked off with the awesome Josh Carpenter,…