With such a great first day at the Forge DevCon, how would the second (and final) day compare? Here it is, in pictures. 🙂
As for the first day, Jim Quanci, my long-time friend and former boss, acted as Master of Ceremonies.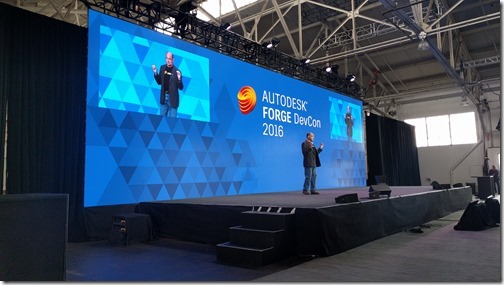 The first external presenter was Chris Anderson – who I mentioned yesterday. Chris is a very entertaining presenter, and talked about the evolution of the UAV industry. I love Chris's vision for how drones should evolve: it aligns perfectly with mine.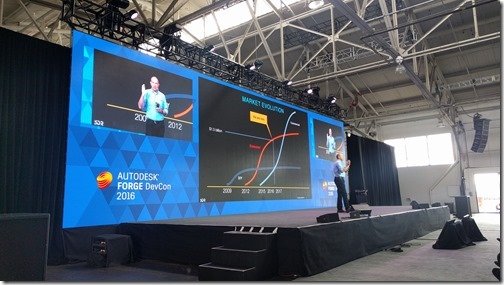 I was very happy to see Thiago da Costa speaking next. Thiago was co-founder of Lagoa, a company we acquired a few years ago. Thiago and his team are working on next-generation capabilities for the Forge platform. We heard about how we'll be moving from bounded, low-frequency data (files) to unbounded, high-frequency data. Exciting stuff!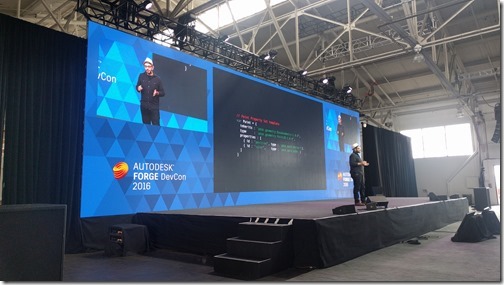 Something we often take for granted at Autodesk is our access to the company's executives. It's common for employees to be able to ask questions of (for…