Even though we try to focus heavily on GoodRevit and avoid traditional CAD where possible, the Flux Labs team are "aware that sometimes you just have to deal with a model stuck as an OBJ, STL, CSV, or DXF. This uploader demonstrates the power and simplicity of the Flux SDK, allowing you to upload any of those file formats, visualize the model in a 3D viewport, and then add that data to your Flux Project."
The app is live here, and you will need to login to your Flux account to connect it all up.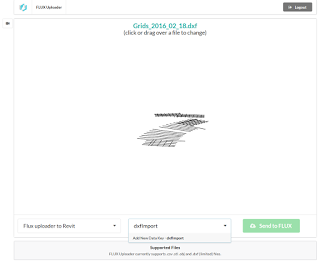 The bit that grabbed my interest was the ability to "pull the model into Revit through Dynamo, or build out a Family Definition using our soon to be released Direct Shape integration…"
I'm guessing the DirectShape integration is probably similar to what we can already achieve with FamilyInstance.ByGeometry.
In any case, it feels like we are only a few steps away from an Anything to Revit Importer with a framework like this:
Upload with Flux File Uploader
Dynamo get model from Flux and build…