Have you ever wanted to improve the default resolution that comes from Model Builder? Find out more below!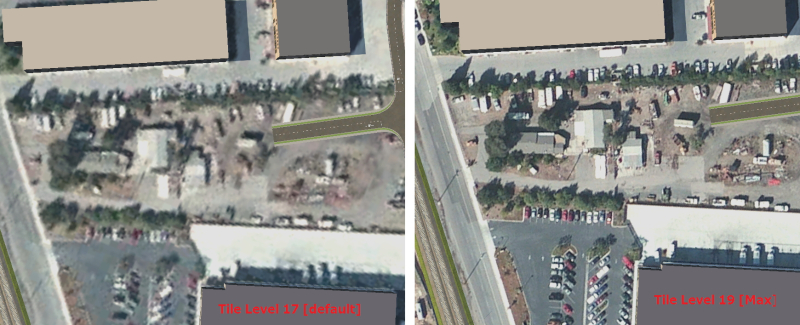 By default, when using the Model Builder in InfraWorks 360, the included ground imagery comes in at a level 17, which is a resolution of 1.1943 m/pxl [meters per pixel] left side. This can be upped to a max level of 19 which is a ground resolution of 0.2986 m/pxl on the right..
To make this change, find Ground Imagery under the DATA SOURCES panel and double click, or right-click to configure. Select the Raster tab, and find Bing Maps at the bottom. Use the pull-down to change the resolution: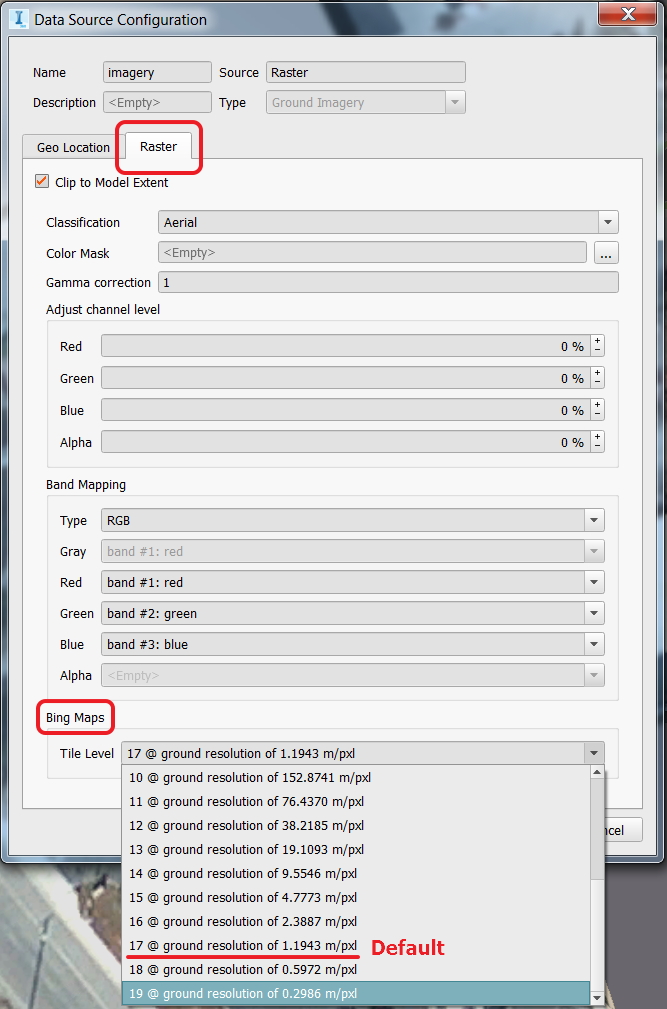 WARNING: I suggest incremental updates as the size [area] of your model, as well as your network environment will determine how long this update can take. I have had users complain of 20+ hours to finish a lever 19 for a very large model.
Note: You can also turn down the resolution of your model to improve performance. This is especially helpful while laying out your model,…