When Stefan from NBS got a mug printed featuring the Periodic Table of BIM he didn't expect to receive 40+ likes on Twitter and many requests for us to send out mugs in the post.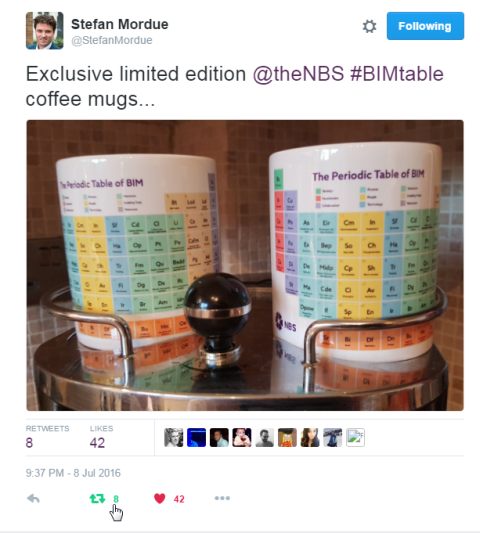 #CuppaBIM
Our web team then set a challenge to those that want a free mug through the post. For details on the challenge please see the webpage below:
– thenbs.com/knowledge/mugs-for-mugshots-share-your-love-for-our-periodic-table-of-bim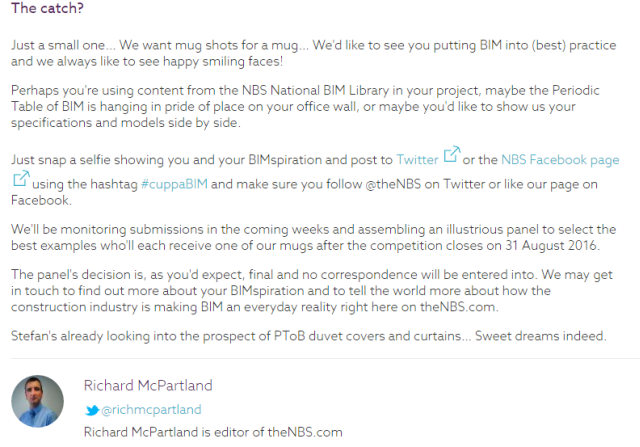 So if you want an exclusive limited edition collectors' BIM mug of your own – let's see your tweet with a photo or screenshot of how NBS is helping your organisation digitally.
An example screenshot for inspiration is below. This is just a collection of images showing NBS content on a real life project helping designer, contractor and contract administrator…
(A tweet with an image like this would definitely win a mug)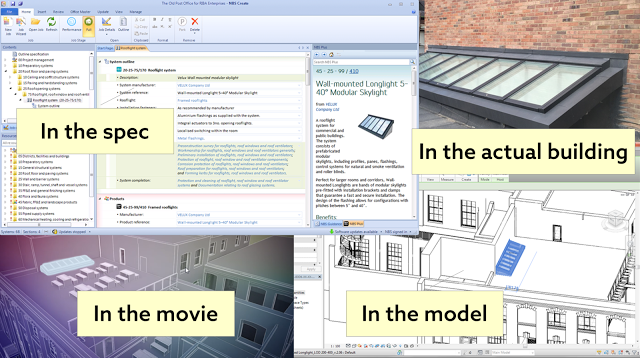 Example screenshot