Enhanced Commenting experience: In-canvas Comments
We now overlay comments right on top of the design in the Viewer so users don't have to expand the comments panel and navigate through the comments stream in order to read or reply to a specific comment. Users can view and respond back to comments right from the Viewer.
Comments are represented by blue markers on the canvas, these markers are attached to where the point or object comments are made on the design or drawing. Hover on a blue marker to quickly read the comment or click to reply back.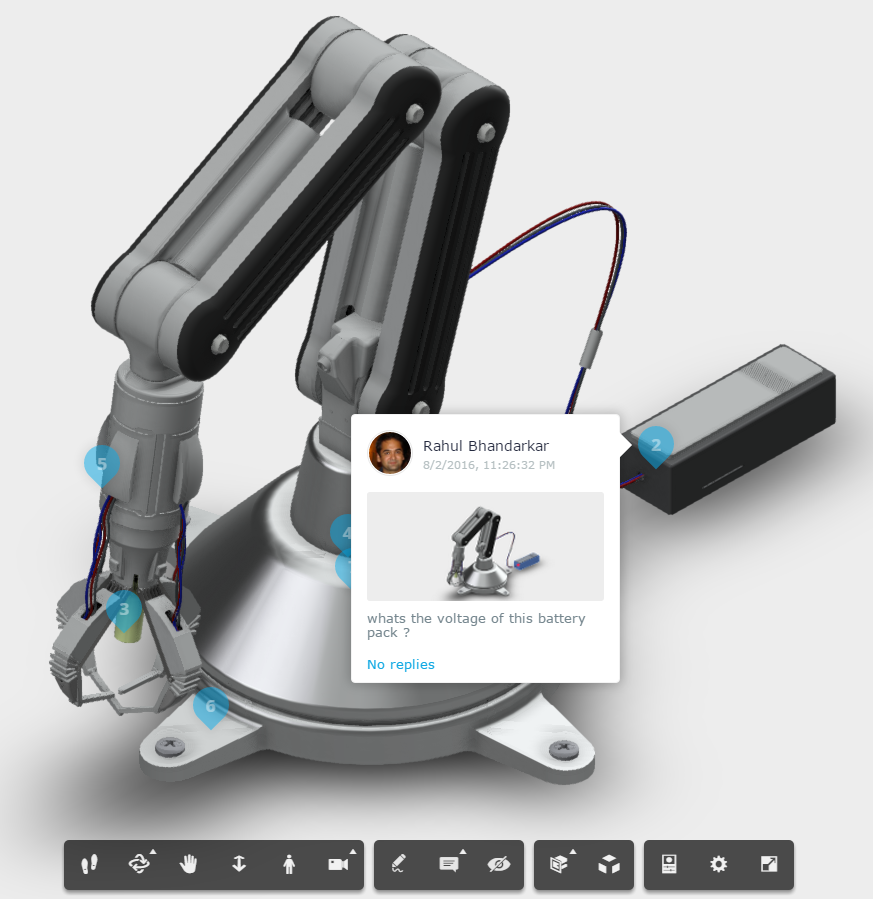 Users can add a simple Text comment or attach a screenshot to a text comment from within the Comments panel. We capture a snapshot of the viewer by default but it can be deleted if the user does not wish to attach a snapshot with that comment. Users can show/hide the blue markers on canvas.
More Markup Tools
New shape tools include PolyLine and PolyCloud. In addition we introduced Cut-Copy-Paste, Redo-Undo, Delete…