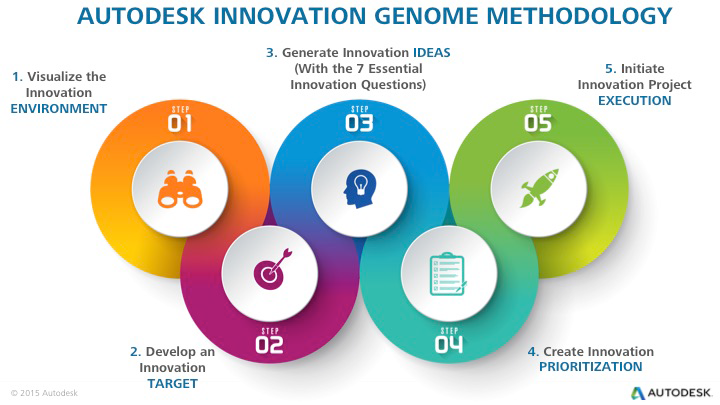 Last week I posted a blog article about the Autodesk Innovation Genome.
That article covered how our innovation Strategist, Bill O'Connor, came up with 7 questions whose answers often lead to innovations, types of innovations, and how to pick an innovation target.
Actually, the Autodesk Innovation genome is one of our methods in an overall innovation process. I had this documented on the Autodesk Labs site when we were collecting feedback on the process, so as a follow-up to last week's blog posting, I thought I would dust it off.
---
The Autodesk Innovation Genome is a research project and innovation methodology being developed at Autodesk/San Francisco. The goal of this research project is to develop a comprehensive innovation methodology comprised of new innovation techniques that are both powerful and practical. The purpose is to help people and organizations create real…