The Autodesk Gallery at One Market in San Francisco celebrates design — the process of taking a great idea and turning it into a reality. With about 60 different exhibits regularly on display that showcase the innovative work of Autodesk customers, the gallery illustrates the role technology plays in great design and engineering.
Even though we are a software company, our gallery has a collection of exhibits related to life sciences. Yes, digital tools are used in life sciences just like they are when making a place, a thing, or a piece of media (TV show, commercial, movie, or video game).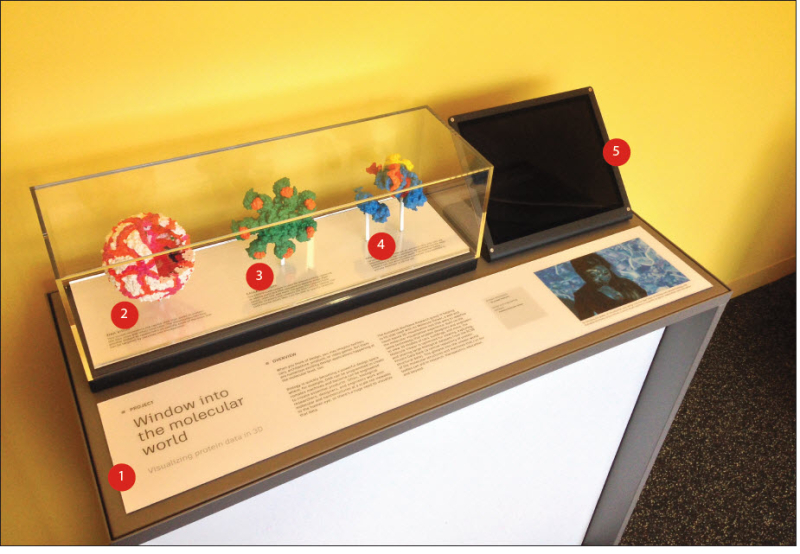 People
Software
Here is how our gallery team described this exhibit.
---
When you think of design, you may think of fashion, cars, architecture, products, or video games. But what you may not realize is that there is a lot of exciting design applications happening at the molecular level, too.
Biology is…