Fantastic to be recognised by the local Newcastle paper The Journal as being one of the best places to work in the North East.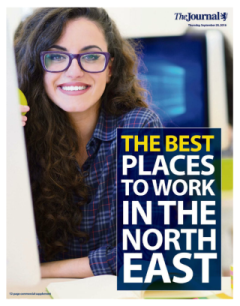 NBS in The Journal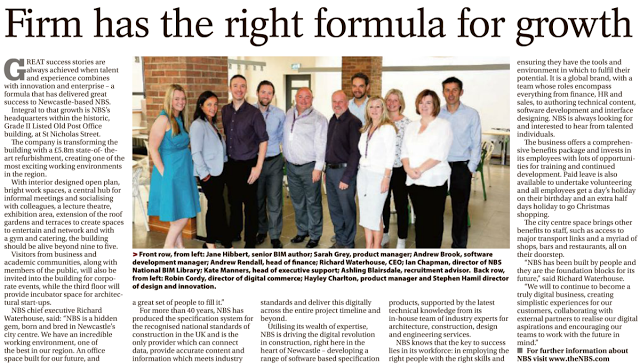 Some of our NBS team in our new office
The article looks at the people that make up NBS and the various roles across the business. It also looks at our soon to be complete refurbishment project of the historic Grade II listed Old Post Office building at the heart of Newcastle city centre.
To view the visualisation of our newly refurbished building please see the video below…
[youtube https://www.youtube.com/watch?v=TQ_Zgc8aQzE]
For all articles on our website on the subject of our city centre refurbishment project please see
– https://www.thenbs.com/knowledge/nbs-old-post-office-refurb
Read more