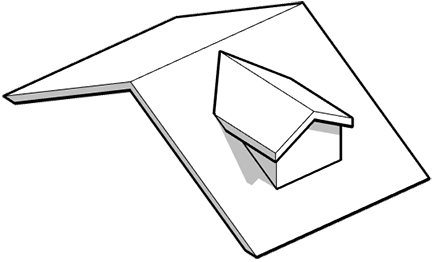 Revit Roof slope can seem complicated at first glance, but by learning a few critical features you can create any roof shape you desire. Whether you want a double-gable roof with 6 pyramid-shaped dormers or a simple gambrel roof, the basics remain the same.
1- CHECK DEFINE SLOPE TO CREATE A SLOPED ROOF

Want to create a sloped roof ? In the option bar, make sure Define Slope is activated for boundary lines. If slope is activated, a triangle symbol will appear next to each boundary.
To create a hip roof (4-side slope), define slope for all boundaries. To create a gable roof (2-side slope), remove slope for half the boundaries.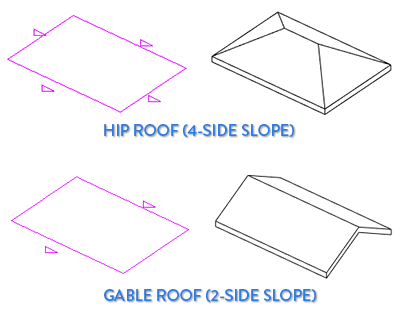 2- MODIFY PROPERTIES TO ADJUST ROOF SLOPE
Click on a roof and change the angle in the Slope Properties. You can use any units, like % and ratios (1:10). They will be converted to the default units, angles in this case.
Read more