Ever wondered where your Subscription $$$ are going? Now you can find out at the Public Revit Roadmap:
http://forums.autodesk.com/t5/revit-roadmaps/the-first-ever-public-revit-roadmap/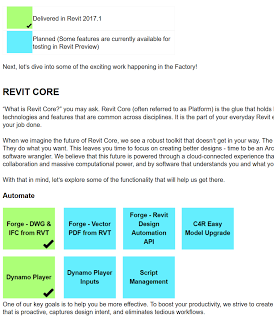 A few interesting links at the end of the page:
We'll post updates periodically, and your feedback helps! Let us know what you think. If there are specific areas of interest, you can submit requests through Revit Ideas –
http://www.autodesk.com/RevitIdeas

If you would like to provide feedback on these capabilities, we would be happy to involve you in our beta program (Revit Preview). Reach out to [email protected] to join Revit Preview.
via
The First-Ever Public Revit Roadmap – Autodesk Community


Read more