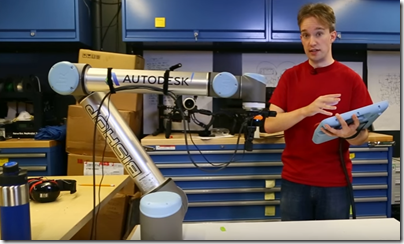 YouTube star Tom Scott recently visited our Autodesk Pier 9 to meet with my colleagues Maurice Conti, Heather Kerrick, and Evan Atherton in the Applied Research Lab to discuss robots. Big robotic colleagues Bishop and Ash make cameos appearances.
https://www.youtube.com/watch?v=y9pknU0zv9c
At Autodesk's Pier 9 workshop in San Francisco there are giant robot arms using welders to 3D print with stainless steel. Which seemed like a good place to talk about programming abstractions, high-level languages, training pendants, and just how safe something like a robot arm needs to be.
Also check out Tom's video featuring Autodesk Pier 9 Artist in Residence and fashion tech innovator Anouk Wipprecht and her spider dress.
The Spider Dress That Reacts To Personal Space Invaders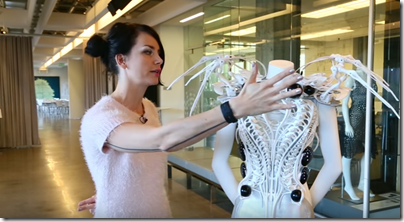 Fashion-tech designer Anouk Wipprecht has built a Spider Dress, which reacts based on how close you're standing and how quickly you approached. It's based on 'proxemics': the study of personal space… although how…