On Monday I hopped on the train for Paris – which takes just under 4 hours, from Neuchatel to Gare de Lyon – to attend the Intelligent Building Systems exhibition as a guest of Schneider Electric.
Leaving Neuchatel the weather was cold but stunning: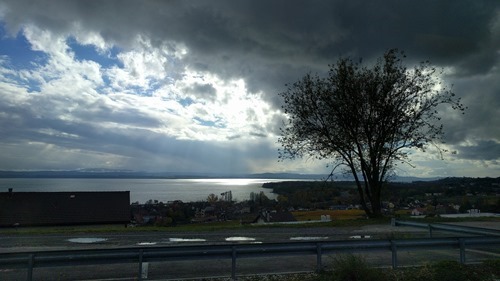 Going through the Jura, though, we quickly found ourselves in snow.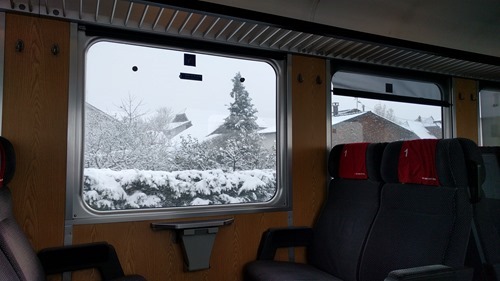 I arrived in Paris in time to meet up for dinner with an old friend. I also managed to get a fair amount of sleep before Tuesday's early start to take the Metro across to Porte de Versailles.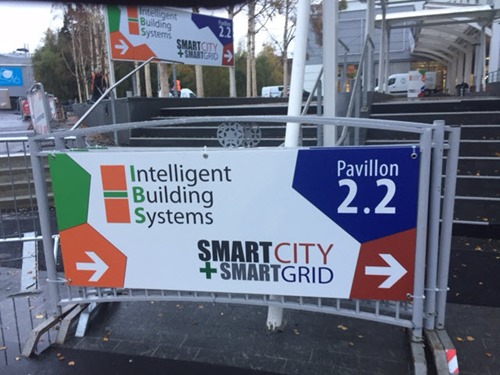 The event itself ended up being very interesting. I was there primarily to show Dasher 360, but also demoed some possible usage scenarios for HoloLens in a building context.
Here's my little corner of the stand during a quiet moment: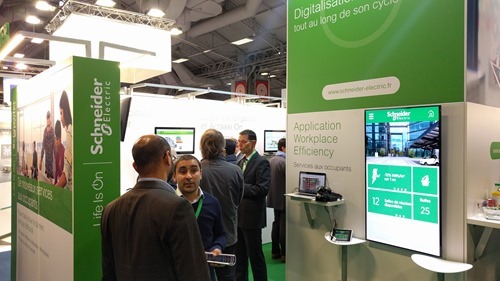 When I had the chance I borrowed a PC with an external screen, which was really helpful.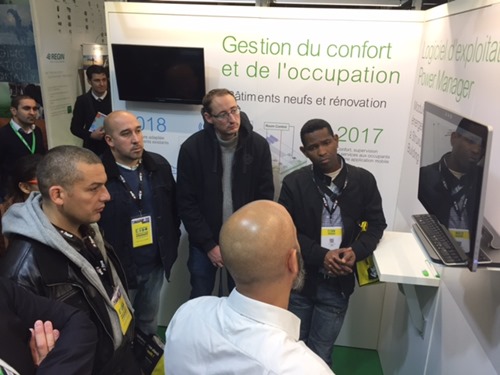 When demoing HoloLens I usually stepped into the corridor: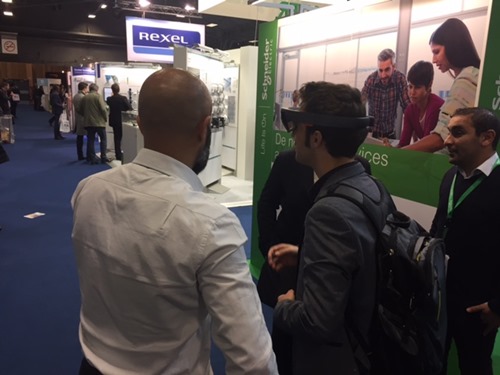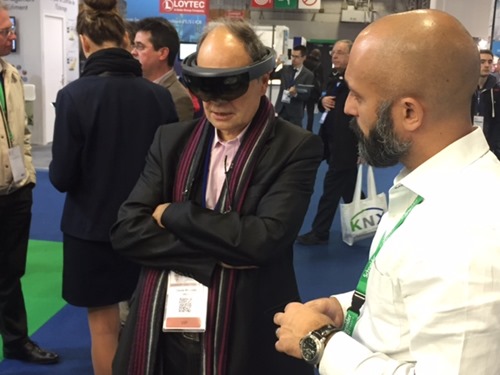 Getting the voice commands to work was sometimes tricky – more often than not due…