With the newly announced partnership between Archvision and Enscape, some interesting possibilities have opened up. If you own both Archvision Dashboard and Enscape, you can rapidly create custom RPC and view it in your Enscape presentations, including in VR.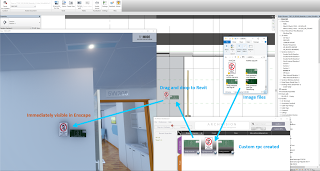 Overview of the process
Here's how to do it:
Edit your image…
Save as PNG with Transparency (I used Irfanview here)
Drag and drop to RPC Creator in Archvision Dashboard…
Set the approximate height dimension…
Click Apply / Process…
Then drag and drop to Revit,
Locate it correctly,
and start Enscape…
Enjoy!


Read more