Don and Margot are our neighbors across the street. My wife, Sheryl, and I have known them for about 7 years, and we've become good friends. Our neighbors, Denise and Cheryl, live next door. We've known them for the same amount of time, and they too are good friends. Until recently, Don and Margot had a dog named Molly. Molly was a Westie, a.k.a. West Highland White Terrier. After 17 years of cherished companionship, due to recent health problems, Don and Molly made the compassionate decision to let Molly go to dog heaven. Naturally, this was a time of sadness for our neighborhood.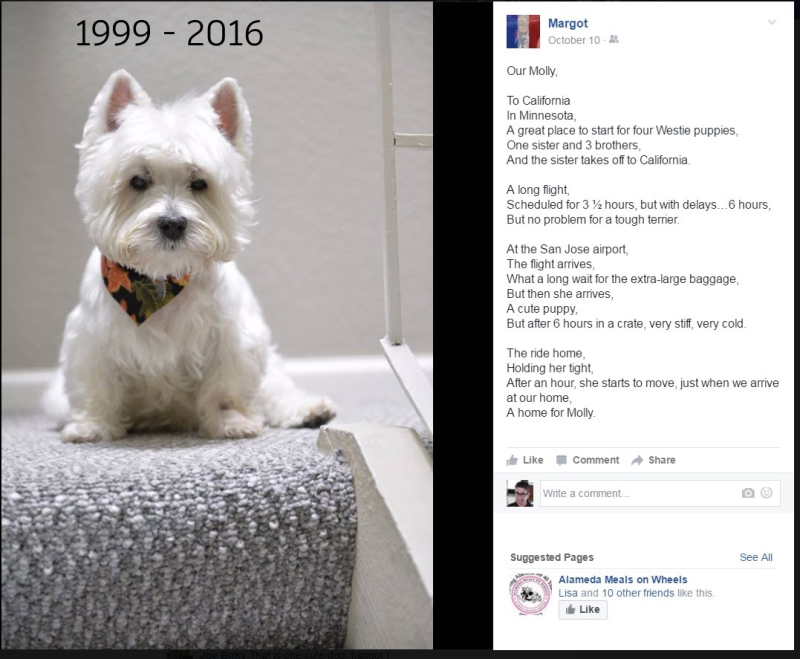 Denise and Cheryl decided to honor Molly with the gift of a white rose plant. Don and Margot were so grateful that Margot posted on her Facebook page: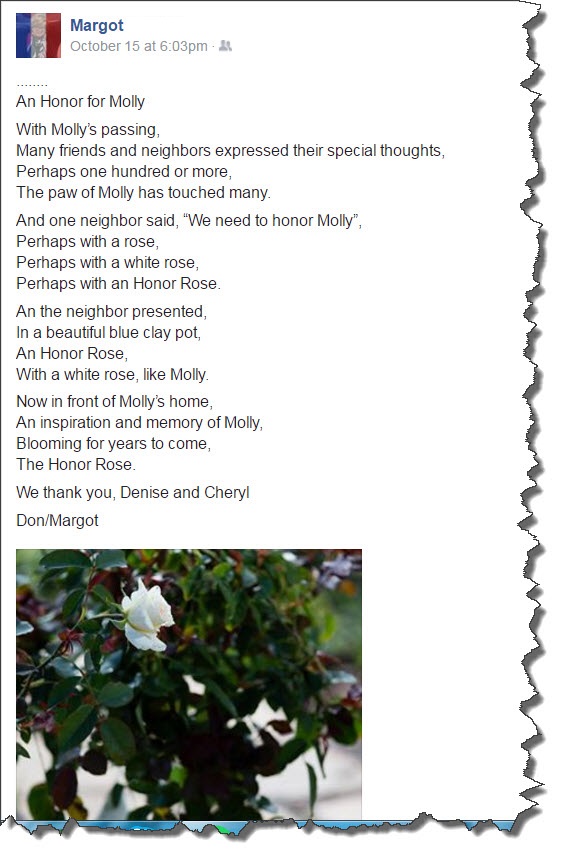 Sheryl and I were so touched by this gesture that we decided that I should make Don and Margot a cutting board. I started with a picture of Molly from one of Margot's Facebook posts.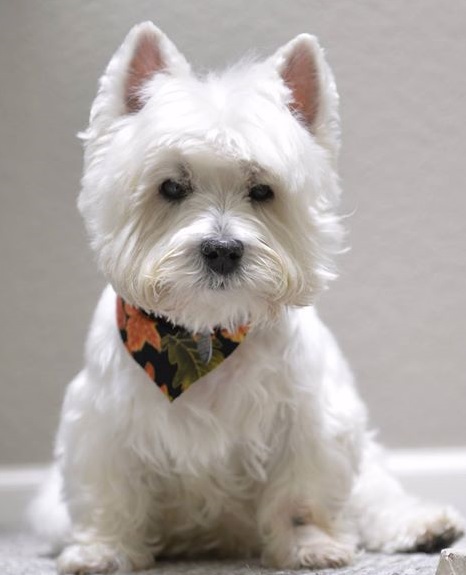 To use an image with a laser cutter requires that it be…