Thank you to everyone who participated in our two Sweepstakes at Autodesk University 2016. Below is a list of our winners.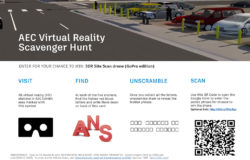 AEC Virtual Reality Scavenger Hunt
Craig Pearce from Swindale Associates is the winner of the 3DR Site Scan Drone (GoPro edition). Congratulations, Craig!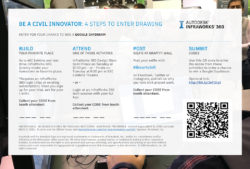 Civil Innovator Experience
Congratulations to the ten winners of the Civil Innovator Experience listed below. They will each be receiving a Google Daydream.
Tom Richardson, MWM DesignGroup
Billy Snook, Snook Enterprises
Dan Iliyn, David Evans and Associates
Jim Conger, Dodge Data & Analytics
Edward McQueen, Shafer, Kline & Warren
Cham Bell, General Electric
Guy Rotella, Central Arizona Project
Susan Campbell, Glendale Community College
Craig Pearce, Swindale Associates
Ishka Voiculescu, City of Austin
The post Congratulations to our AU Sweepstakes Winners appeared first on BIM on the Rocks.