Autodesk University 2016 is already gone again for a few weeks now, and most of us digested all the information. There was a lot of Dynamo awesomeness again this year: 40 sessions dedicated to this great piece of software. That's a record.
One of the classes I have hosted over there, was about the usage of Dynamo in the construction industry: "CS21553 – Construction Dynam(o)ite-Explode Productivity with Dynamo". In that class I presented two specific use cases:
Live Design Clash Verification
In this first part, I showed how to make a live link between Revit and Navisworks with Dynamo and improve clash free designs upfront the BIM process. You could learn how to get feedback from Navisworks in Revit by means of clash indicators and isolated clash views, as showed in the picture below.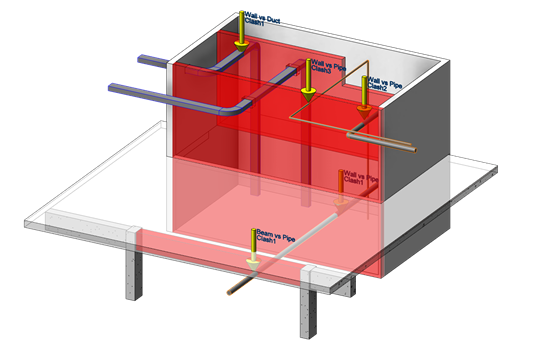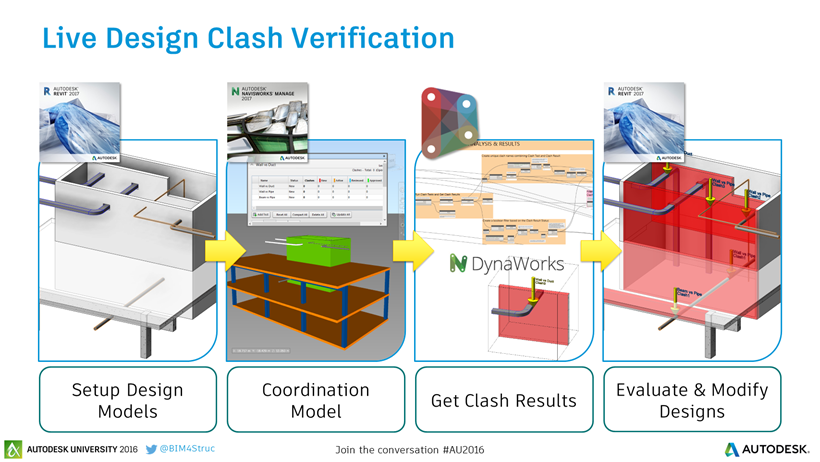 Crane Positioning Optimization
The second use case that I presented was all about the analysis of the position of a crane on site. I got inspired initially by Jesper Wallaert from MT Hojgaard in…