Periodic tables are all the rage:
Most of my blog posts are for Autodesk customers, typically to make them aware of a free technology preview that they can try and provide feedback on. This feedback determines if the technology graduates to the next step or is retired for the time being. In today's case, this post is for Autodesk employees. Our San Francisco presence initially started on Floor 5 of the Landmark Building at One Market. We then expanded to floors 2 and 4 in that building. We have since expanded to other buildings.
Here is a periodic table of reservable conference rooms in San Francisco.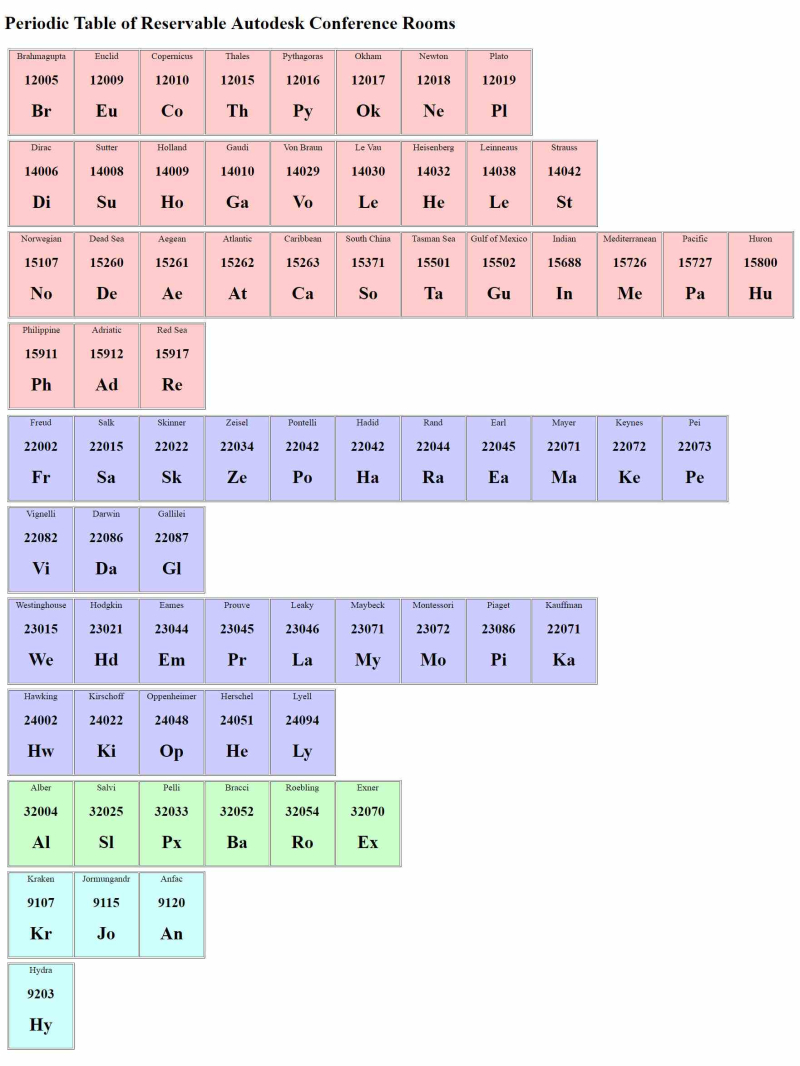 I like how our Facilities department has numbered the rooms using a convention. The first digit indicates the building:
1 = Landmark Building
2 = Steuart Tower
3 = Spear Tower
9 = Pier 9
The second digit indicates the floor:
1 – first
2 = second
3 = third
4 =…