My wife and I live in a homeowner association, named Crown Harbor, that is on the water in the city of Alameda, California. Below is a picture of our townhouse (the left half of the building) taken while kayaking with our son: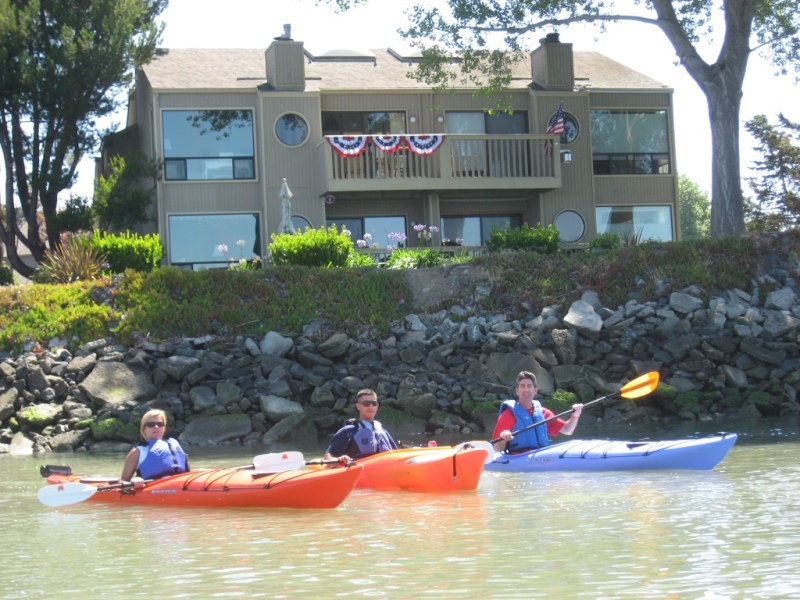 Two sides of our association complex (see map below) are bordered by rip rap — rock material (behind us in the picture above) used to armor shorelines, streambeds, bridge abutments, pilings, and other shoreline structures against erosion: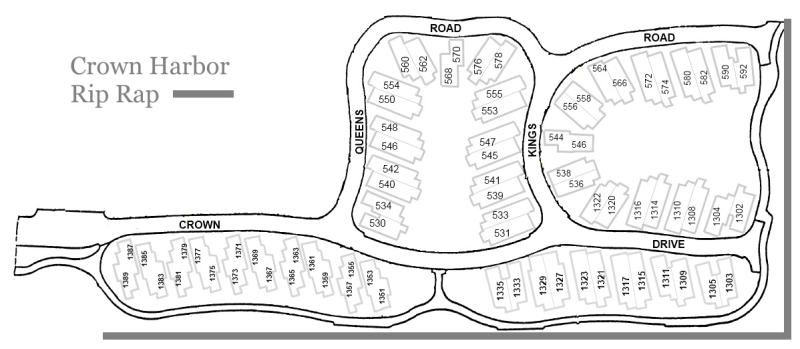 Rip rap is made from a variety of rock types, commonly granite or limestone, and occasionally concrete rubble from building and paving demolition. Much of Alameda's rip rap is remnants from freeways destroyed by earthquakes affecting San Francisco. It can be used on any waterway or water containment where there is potential for water erosion.[Wikipedia] The local winery, Rock Wall Wine Company, gets its name from the rip rap rock wall that surrounds Alameda.
With our proximity to the San Francisco Bay,…