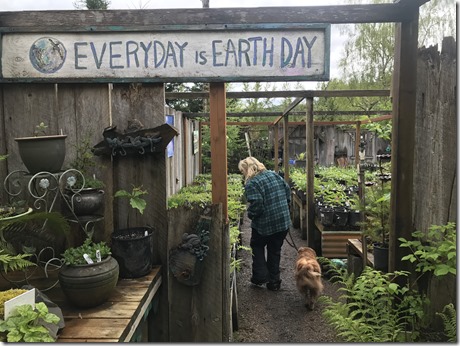 Yesterday our local Autodesk Lake Oswego Oregon office held an early earth Day celebration since Earth Day is on Saturday April 22. We have a four person group of employee volunteers that plan and arrange fun activities in our office and we call this the Ministry of Mischief. I went and purchased some native plant seedlings from an amazing place here in the Portland area as well as native seeds. The native plant and seed were from Bosky Dell Natives and a great place to just visit. In our office we planted these native plants and wildflowers in peat moss containers to take home and place them in their yard and land.
We had a lot of fun doing this and the earth needs more native plants than all those flowers and plants from big box stores that may be only native to places 2000 miles away. Fellow Autodesk Lake Oswego colleague Ministry of Mischief member Quentin Contreras purchased various ice cream sandwiches and ice cream bars for everyone to enjoy.
Here are some photos.


Here…