If you need to work with multiple users on the same Revit project, you have to activate the Central File feature. Make sure you know all the differences between Local and Central files.
LOCAL VS CENTRAL FILE
Each use creates a Local File to work simultaneously on the same project. Then, they synchronize the changes to the Central File, which is located on a local server (or on the cloud).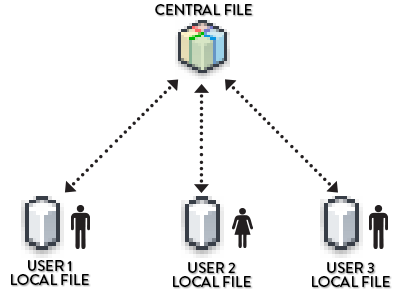 CREATE A CENTRAL FILE
To create a central file, you have to allow Worksharing. Go to collaborate tab and click the Collaborate icon. Unless you have a cloud subscription, choose the network option.

You notice that Worksets are activated. Don't…