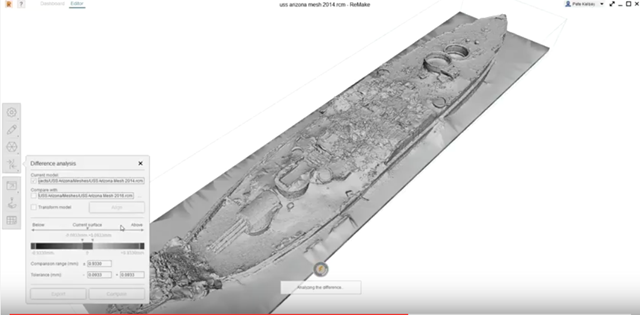 Are you aware you can compare data in Autodesk ReMake? We compared a 3D model created of the USS Arizona Memorial from subsurface LiDAR laser scans, photogrammetry model data, and SONAR data to thematically show the changes over a 2 year period of time. Knowing what is changing on the USS Arizona Memorial is vital for many including the US National Park Service, US Navy, US Coast Guard, and the State of Hawaii.
See the video showing the thematic change detection in Autodesk ReMake:
https://youtu.be/a5UIPWw869A
The USS Arizona Memorial, at Pearl Harbor in Honolulu, Hawaii WWII is constantly changing over time due to corrosion, erosion, and nature with corals growing on the structure. Knowing where the changes are occurring and the rate of changes are critical to planning since the ship still contains fuel oil as well it marks the resting place of 1,102 of the 1,177 sailors and Marines killed on USS Arizona December 7, 1941.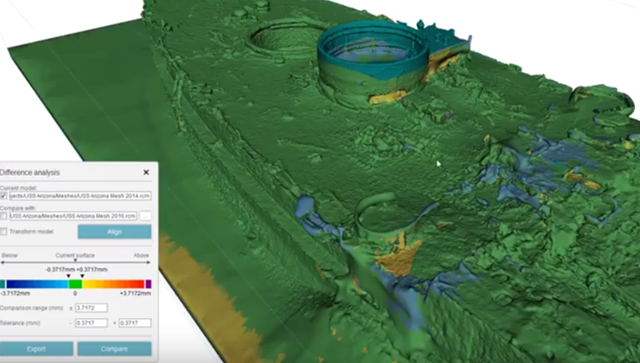 See what else Autodesk ReMake can do.