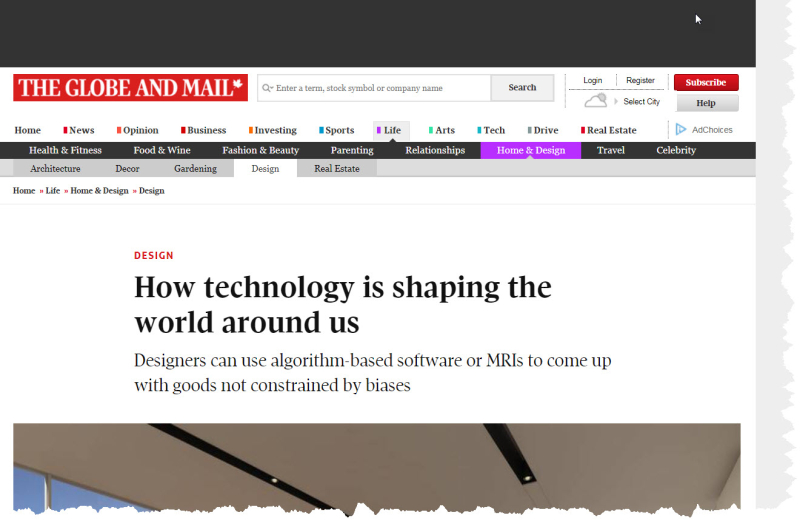 Pubic Relations Manager, Alexandra Constantine let me know that following an interview with Director of Research, Francesco "Frio" Iorio, The Globe and Maill published a story about how generative design is shaping the world around us. Autodesk is featured alongside examples for product packaging, architecture, and design. Check it out:
The Globe and Mail: "How technology is shaping the world around us"
Although generative is often envisioned as a technology that produces an optimal product design given a set of requirements, it's actually a multi-variable problem-solver that can be applied to a variety of complicated dilemmas or predicaments. Generative design is actually the process of defining high-level goals and constraints, and then using the power of computation to automatically explore a wide design space and identify the best design options.
Some key excerpts include:
It's a radical departure from what we've been using for the last 40 years," says…