Sadly this is already more that a week old. Read on.
It's been a bit of a disastrous few days for me. Maybe that's putting a melodramatic spin on it, but firstly I am recovering from a very sore shoulder which seems to be a result of posture and mouse use. I actually spent the last day of the week trying to use my left hand. Interesting, but very clumsy.
It makes me realise how much of my time is spent in dialogue with a computer screen. It's been extremely wierd spending a three day weekend almost completely ignoring my laptop. Which brings me to the next catastrophe. The wonderful new laptop I received from HP as a reward for my work on Project Soane has suddenly stopped working. Fortunately I have my old machine and just about everything is backed up via OneDrive, but it still feels like a mortal blow.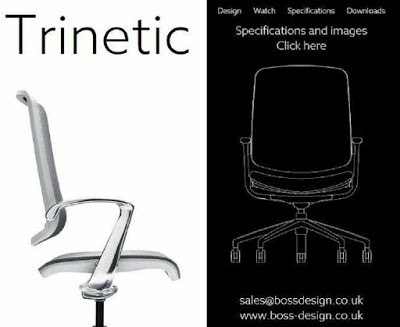 One of the things I did with my left hand, was to make a task chair family. I came across this thing called the "Trinetic" which offered a download of drawings and images. …