On Wednesday – our last day in San Pedro de Atacama – we celebrated our second son's 11th birthday (I can't believe how time flies) with an outing to El Valle de Marte (Mars Valley) to give sandboarding a try. It was really a magical location for any activity.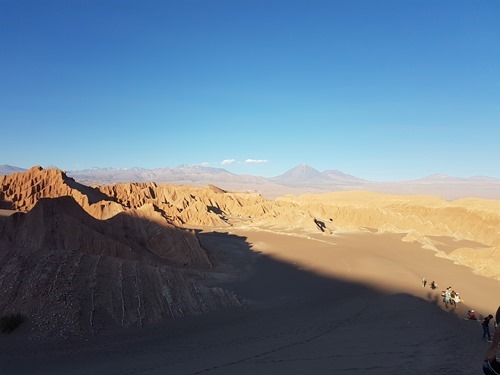 After the sandboarding tour operator's bus took us out to the desert, we chose our equipment (snowboarding gear that has largely seen better days). Here are my boots, for example. It took me a couple of runs to realise they didn't fit the bindings that well because these were reversed on the board (left was right, right was left… someone had probably taken the lazy option of switching regular to goofy stance by rotating the bindings rather than swapping them over properly).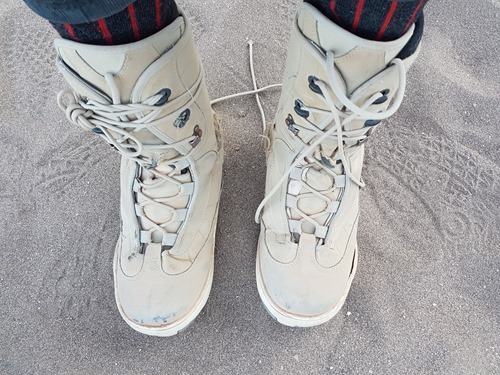 There was no lift available, so each run required us to traipse up a path and along the ridge. More often than not I was carrying 2 or 3 boards up, to give our younger kids a break.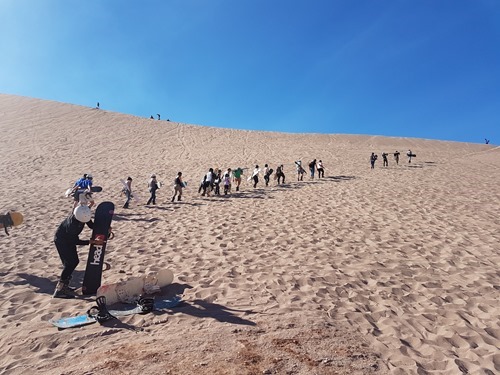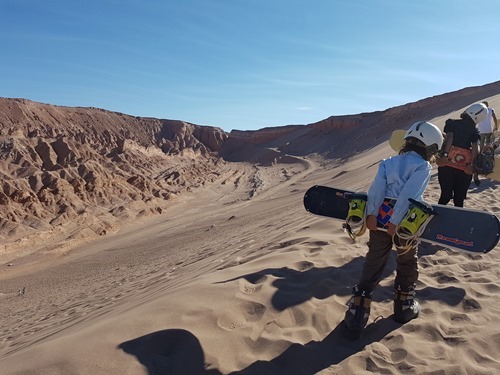 The top of the ridge was spectacular, though, once you'd…