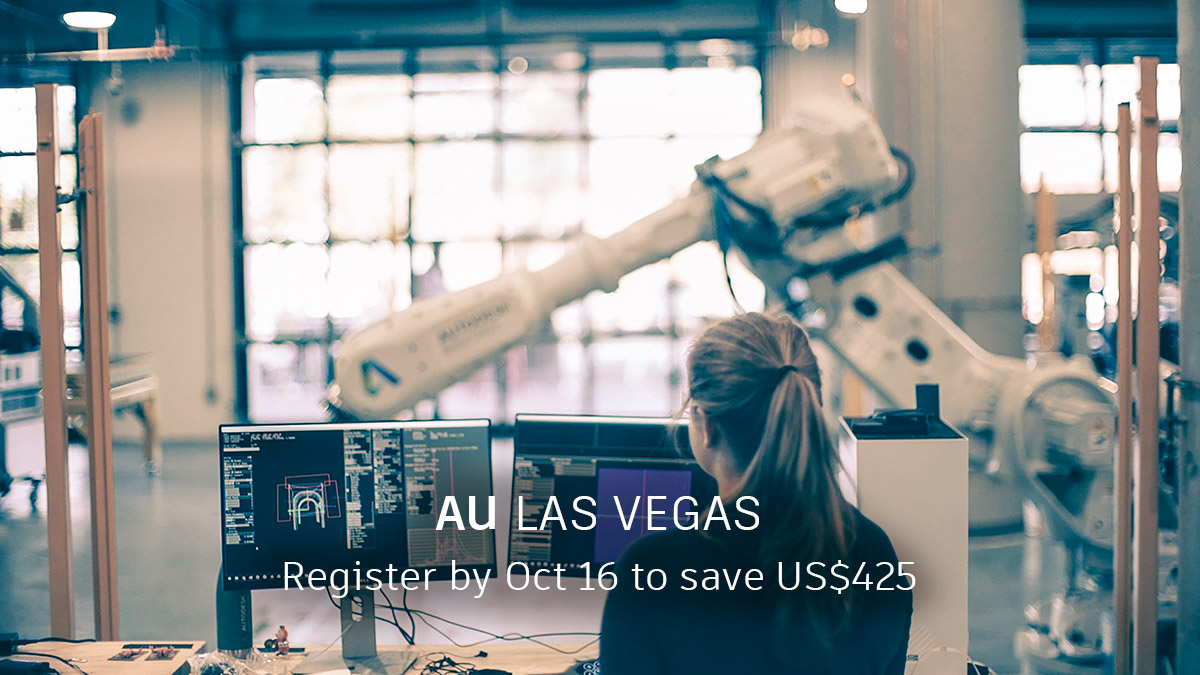 It was May. AU passes went on sale. Things were balmy. October 16 seemed like a far-off moment. You had every intention of getting the early-bird discount for your AU passes, but not yet. Not yet.
So you waited.
June and July came. Summer. Not even close to October. Hot now. Things to do, vacations to take. We get it.
You waited some more.
Then on August 9 it got real. Not only could you get your AU passes at the early-bird discount, but registration was open. You could register for classes and set your schedule. But you waited.
September came and went. And still you didn't purchase your AU passes.
And now here it is. October 16 is just days away. That's when early-bird pricing ends and AU passes are the regular price. A difference of $425.
Time to make your move, pilgrim. Lock things down. What we're saying is, it's time to buy your AU passes. The premier learning conference for engineers, architects, designers, builders, and makers of all kinds goes down November 14-16…