Are you tired of hearing that drawings made in Revit are ugly? This post will dispel this myth and give you the tools to create beautiful, artistic 3D views in a few clicks.
1- ACTIVATE ANTI-ALIASING
Aliasing occurs when an angled line looks pixelated. To activate anti-aliasing, go to Graphic Display Options in the view and check "Smooth Lines With Anti-Aliasing". Make sure that the Anti-Aliasing option is activated in the settings of your Revit client, under the Graphics menu.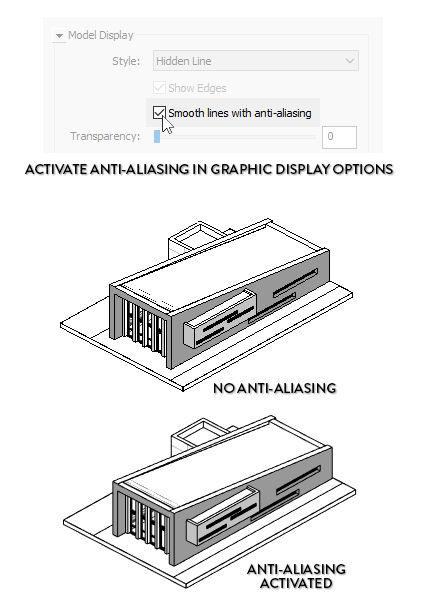 2- ACTIVATE SILHOUETTES
Go to Graphic Display Options in the view settings. In the silhouettes menu, select a line with a sufficient thickness. As you can see below, the 3D view becomes much more alive and gain a sense of depth.