STILL LEARNING AFTER ALL THESE YEARS
Soane's Bank of England is familiar territory to me by now. It's been a while since I discovered a drawing for a new space that I hadn't noticed before. Used to be something that happened regularly, but after 2 1/2 years I have come to know both the building and the drawings archive pretty well. So I got a bit of a thrill when I realised what this drawing was really about.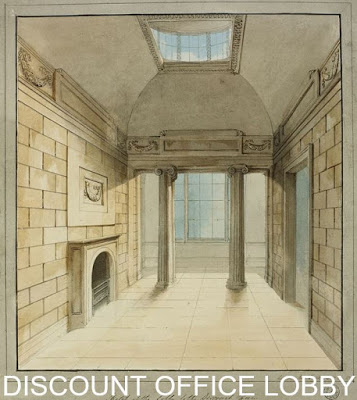 I had assumed it was an early study for the Discount Office, which is strange because it clearly says that it is the lobby leading to that office. As soon as the penny drops it relates very clearly to a space on the floor plan (although the door to the Silver Room is puzzling). I'm quite excited, because it's an interesting space, and fills out the sequence of rooms that I have been working on recently.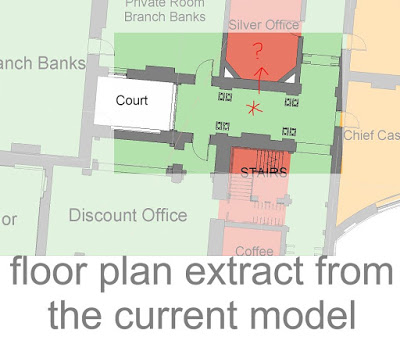 The treatment is very similar to the waiting room corridor, with rusticated walls and Ionic columns, plus yet another skylight, above a vaulted ceiling. There is a second…