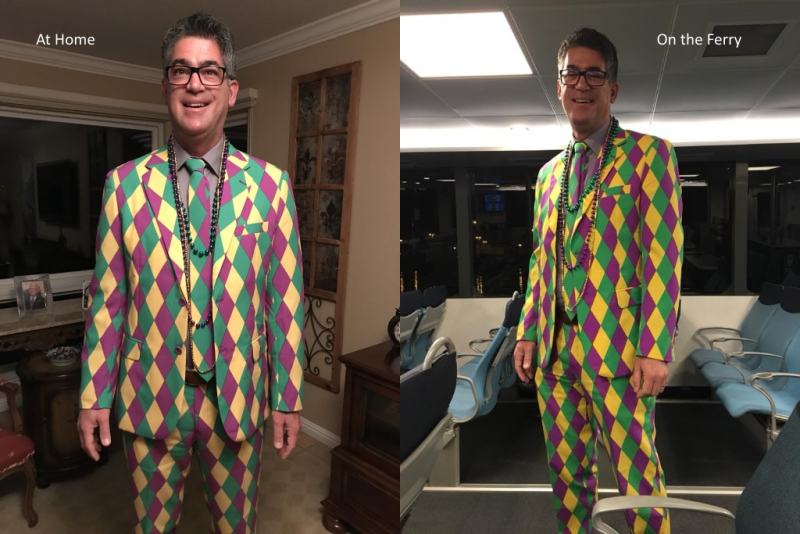 As a Catholic from New Orleans, Happy Mardi Gras. Mardi Gras (a.k.a., Fat Tuesday) is the day before Lent. Lent is a solemn religious observance that begins on Ash Wednesday and ends approximately 40 days later, before Easter Sunday. During Lent, many Catholics commit to fasting, as well as "giving up" certain luxuries to "replicate the sacrifice of Jesus Christ's journey into the desert for 40 days." As the day before, Mardi Gras is the last chance to cut loose and celebrate before the period of sacrifice begins. As such, fun and merriment are intentionally overdone.
The official Mardi Gras colors for New Orleans are gold, green, and purple. Can you tell?
Merriment is alive in the lab.

Read more