I'm back from the BiLT conference in St Louis. Now staying in Florida with my daughter, & I've just spent three solid days working on the Bank of England model. It feels good to get back in the saddle after a longish pause. I decided to start with the windows of the court room.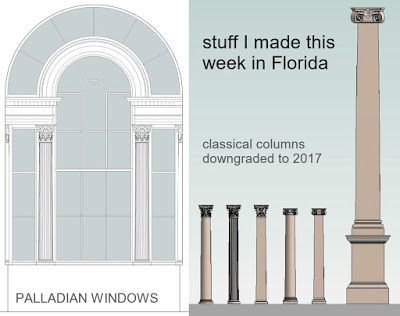 Problem is that the Bank of England model is in Revit 2017 and I already upgraded my classical columns collection to 2018 for the BiLT NA lab. Couldn't face upgrading a whole bunch of linked models in C4R just now. Might eat up most of the time I wanted to spend modelling.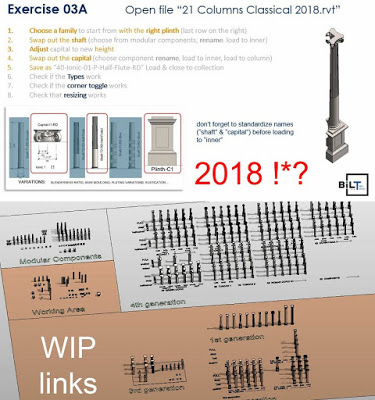 Sometimes adversity can have positive results. It sounds bizarre but I now have a workflow that converts classical columns from Revit 2018 back to 2017, via 2016 !!! It also reduces nesting and eliminates the planting hack. Here's how.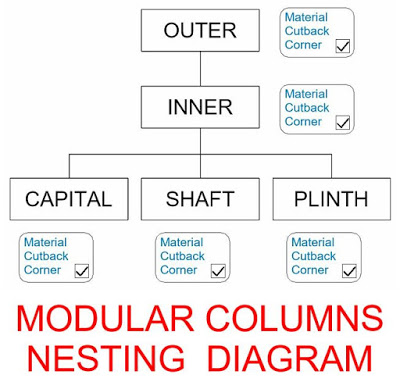 Basically I assemble the column I need, using my 2018 collection. This will have at least 3 levels of nesting, two of them planting families (for SCALING). Export this to 3d cad in SAT format. Now that…