Last year NBS acquired Digicon, the leading specification company in Canada.
Now we have this Digicon specification content available in our NBS Chorus specification platform.
Next week I'll be at the CanBIM conference in Toronto speaking about BIM and Smart Cities and also exhibiting NBS Chorus and Natitonal BIM Library. I'll also be with David Watson President of Digicon.
If you are based in Toronto, interested in specification/information management and want to catch up – please drop me an email through:
Stephen.Hamil [at] theNBS.com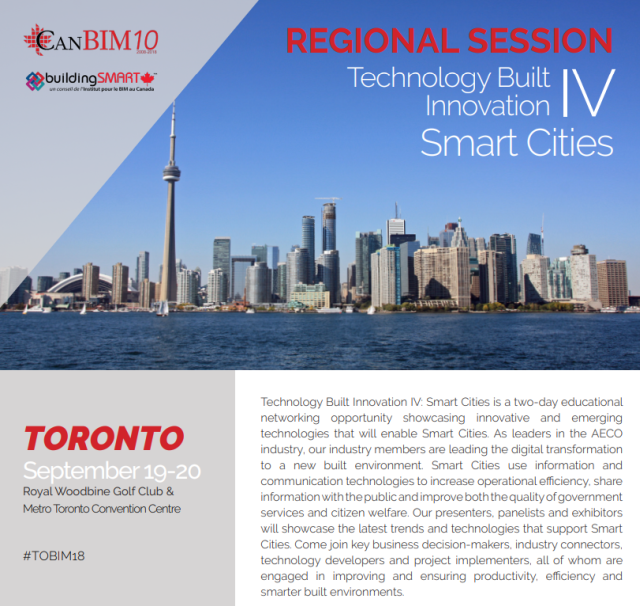 Overview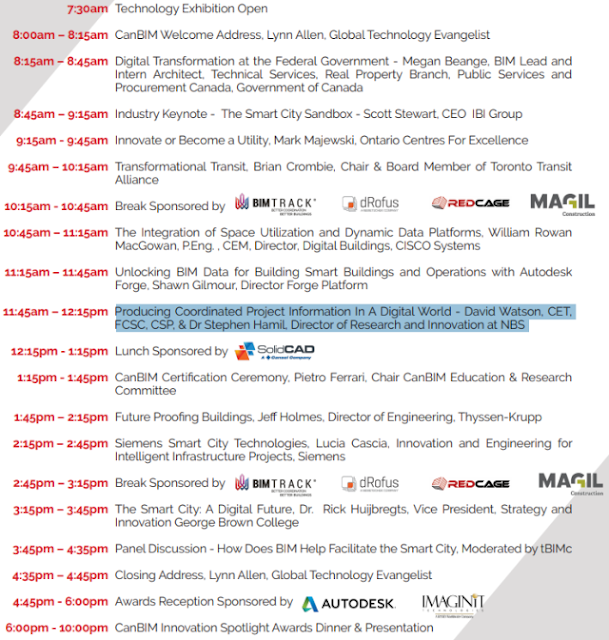 Agenda for the main speaker day
I'll be tweeting from Toronto when doing customer visits and also from the conference from @StephenHamilNBS
Read more