let's get back to the story of the Bank's evolution. First we have Sampson's bank, then Taylor extends to the east so the Transfer business can move out of the Entrance block. Taylors second intervention projects the Court Suite out to the West and adds a library at the back.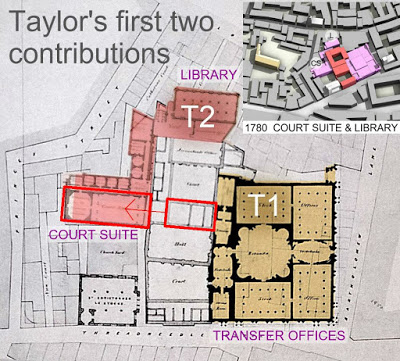 Finally he adds the L shaped extension that embraces garden Court. Where this meets up with the Court Suite Taylor intended to erect a barracks block, but he died before this could be built. Soane took over the job, embellishing the Facade with symbolic stacks of cannon balls. He also closed off the site with a simple boundary wall along Princes Street, creating a roughly triangular backyard.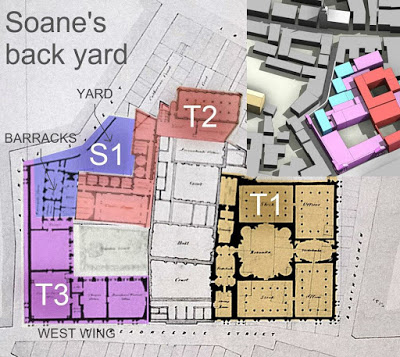 This was not destined to stay empty for long. He proceeded to fill it up with an irregular patchwork of rooms, including a new governors office. Most of these rooms would be altered beyond recognition as part of Soane's NW Extension, but the Governors room remained.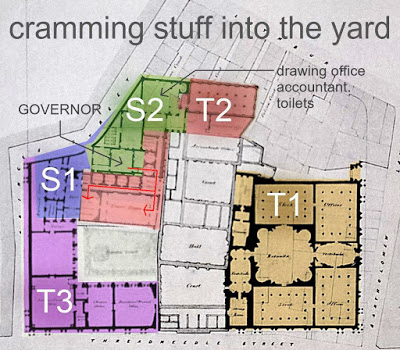 In Sampson's bank, the court suite was directly behind…