Details on the class I am delivering at Autodesk University 2018 next week are below:
– https://autodeskuniversity.smarteventscloud.com/connect/sessionDetail.ww?SESSION_ID=225026

Hopefully see a few people there on Tuesday Nov 13 at 8am.
The class is completely full :), but in previous years they have let people queue and then take the place of those who don't show up.
Again, it's an honour to be co-presenting with Jim Quanci from Autodesk who has led out the Autodesk Developers Network for years and more recently the Autodesk Forge programme.
If anyone attending AU would like to catch up over a cup of coffee – please send me a tweet at @StephenHamilNBS.
My class handout can be downloaded from the link below:
– Stephen Hamil – NBS – Handout – AU 2018.pdf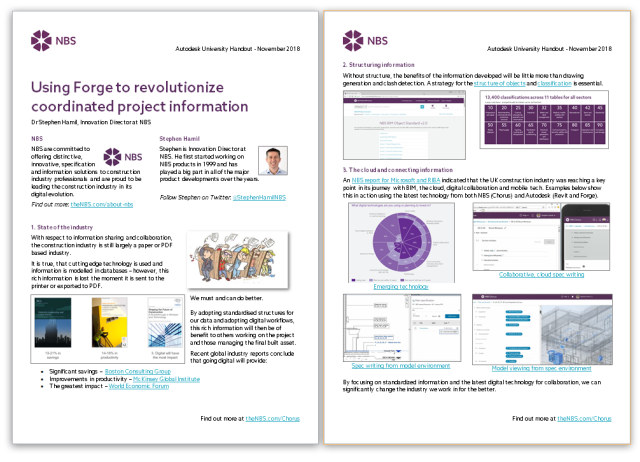 As always, I'll do an accompanying blog post to go with the class as a record.
Read more