Despite my best intentions, writing up my Project Soane exertions is still lagging behind the work itself, and this past week I've done a few digital sketches in the evenings on my phone, while lying in bed. I don't wish to claim there is anything special about these. It's just me, trying to re-ignite the intuitive, "sketching" side of my makeup, and reflecting on the outcome.
The first two were done fairly quickly in a flat, graphic mode with no post-processing. The subjects are my son & youngest grandson, and my daughter (looking cool in silver wig and shades). We live on separate continents (typical "WhatsApp" families) & I've been sharing these sketches as part of our regular chit-chat.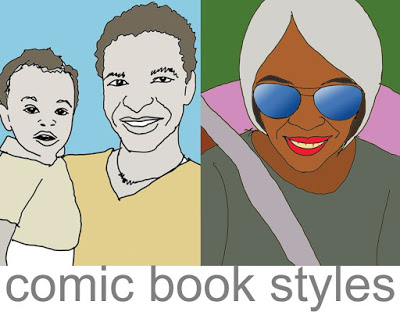 The drawing style is fairly crude, but choice of colour balance and deciding how far to simplify, make these personal images. There is an element of creativity, and at times (Joe's necklace for example) I am rediscovering the vitality that my linework had in my younger days.
The second…