I really enjoy my job, these days (although frankly that's been true for the majority of my career at Autodesk): I get to work on projects related to IoT (Dasher 360) and to generative design (using Dynamo + Refinery). This is a real privilege, because there's a connection between the two that's tangible and that will become more and more important. It's that connection that I want to talk about today, as this week was the first time I've covered my two areas of focus in a single, in-depth presentation.
On Wednesday afternoon I presented a keynote session at the Swiss Buildtec Alliance Autumn Conference, held at the FHNW (the University of Applied Sciences Northwestern Switzerland) campus in Muttenz. The building is brand-new – it officially opened two months ago – and while the outside is unremarkable…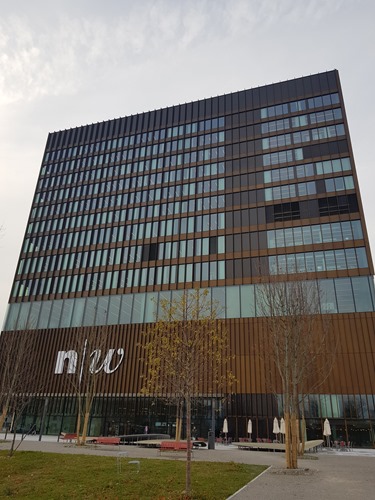 … the inside is straight out of an M. C. Escher drawing. The effect is exaggerated by the individual stairs being visible from beneath. Fantastic!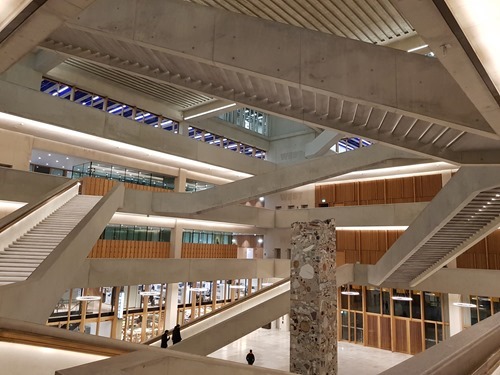 There were two…