Yesterday I headed across to Esslingen, a town south-east from Zurich, to meet with a large Swiss customer of ours, Basler & Hofmann. They're an independent engineering, planning and consulting company with 600 employees in 4 countries (although most are based here in Switzerland).
One of the reasons for meeting in Esslingen was the chance to visit the site of their Office Building Extension eGHA project – the winner of an AEC Excellence Award that was presented at Autodesk University 2018.
Our hosts were Mathias Kuhn and Gianluca Genova, who had been in Las Vegas to receive their award, and had attended one or more of the classes I'd helped deliver about Project Refinery.
Mathias gave us the overview of the project from outside: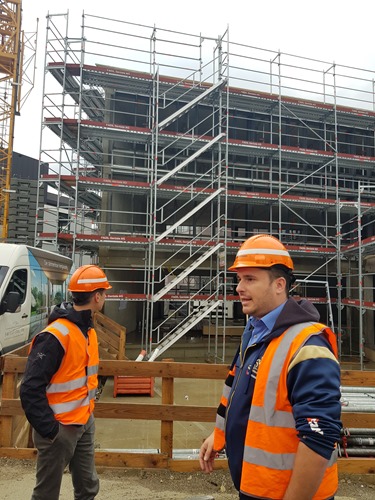 Once inside, Gianluca took over and talked about some of their work to make the whole process fully digital, including heavy use of both BIM 360 and AR technologies such as HoloLens.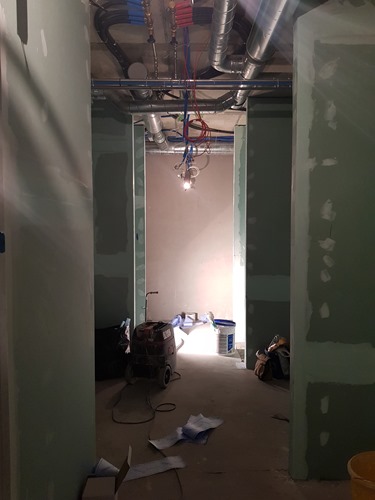 Early versions of the prototype relied on QR codes, some of which…