This week I had the chance to make a long-overdue first visit to Ireland. I flew across to Dublin for meetings with Kingspan, a large building products manufacturer.
Brian Glancy, Kingspan's Head of BIM Strategy, had organised a session for the people working with BIM in the various Kingspan companies around the world. It was the first time most of the attendees had met one another, and the discussions were extremely interesting: most of the people there work with wildly different toolsets – most containing Autodesk tools, at some level, but many relying heavily on competitive products.
The event was held at Microsoft's amazing new €134 million office in the south of the city.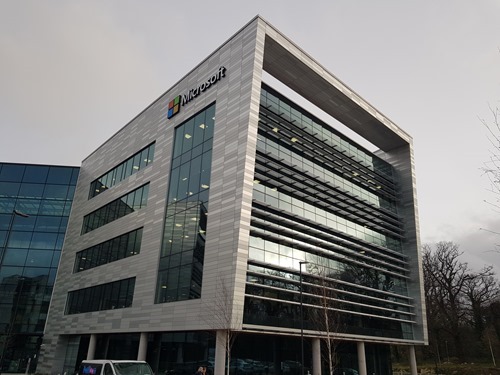 Here's a shot of this impressive building at night.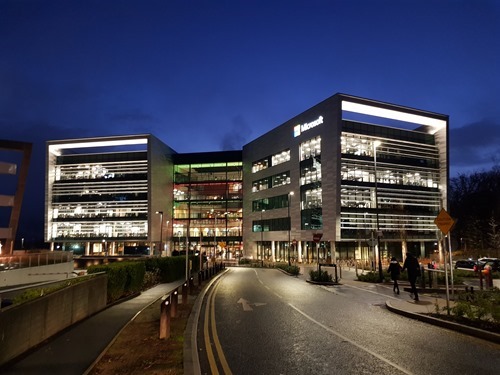 The inside is even more impressive than the outside. What an amazing place to work!
The central staircase with an LED floor beneath is really cool.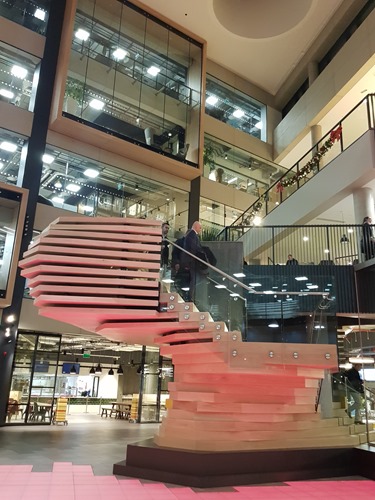 Most of the 2-day event was held at the Microsoft Technology Centre (MTC).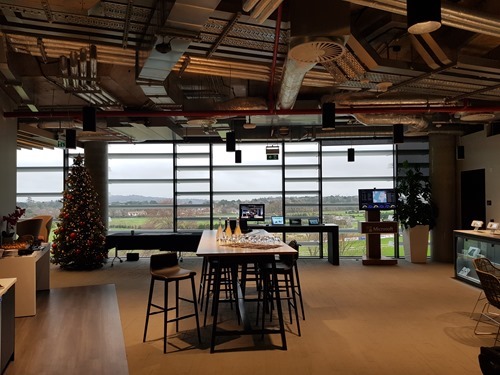 The environment was…