While at Autodesk University 2018 in Las Vegas, my friend and co-presenter – Lorenzo Villaggi – and I were invited by Jacqueline Rohrmann – known to many of you as That BIM Girl – to talk to her (and her YouTube viewers) about generative design, and specifically the tool we helped create for Van Wijnen to perform generative urban design.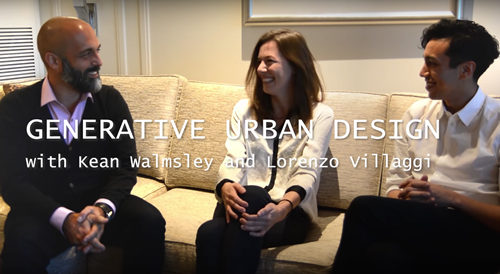 I first met Jacqueline at the AEC Hackathon in Berlin, back in July: she was part of a team – That BIM Pineapples – that I mentored. I met her again in Darmstadt at the Forge DevCon, when she gave a fun presentation over dinner about her first steps with the Forge platform (culminating in her team winning a prize at the Berlin hackathon).
It was a lot of fun catching up again with Jacqueline in Las Vegas, both at Shaan Hurley's blogger/social media event and during the interview itself.
Here's the video:
Many thanks to Jacqueline for inviting us to speak!
Tomorrow morning I'm heading off to Ireland for the first time…