Soane explored a wide range of different treatments for Lothbury Court before arriving at the Triumphal Arch motif that was eventually built.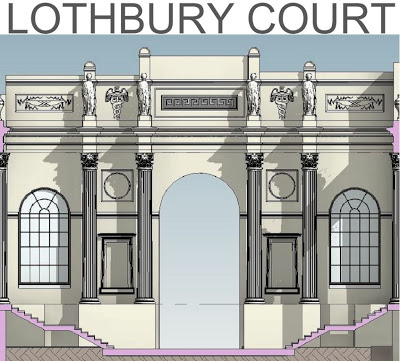 I have a whole folder full of drawings downloaded from the online archive of the Sir John Soane Museum in London. I've looked through these many times, but there are so many, and which ones are different views of the same scheme? What order were they created in? Maybe some of them were developed in parallel by different pupils. I ought to read the notes and check for dates on the drawings, but that's so academic.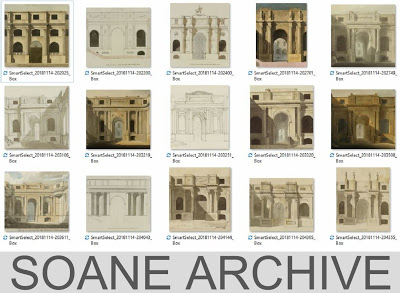 A faster way to get to grips with these questions might be to make some quick sketches: engage actively with hands, eyes & brain. So I scanned through the images for noticeably different versions and ultimately came up with four different sketches.
I'm using the Android version of Sketchbook Pro on my phone. I have it on iPad also, but somehow the urge to sketch often comes to me when lying in bed, or maybe that's when I have the…