Happy New Year! I've just come back online after a wonderful (and much-needed) 2-week break. I hope those of you who were lucky enough to get time off at this time of year made the most of it and managed to spend some quality time with your loved ones. (I will admit that since the beginning of this year I've been spending a little time working on a really fun side project, so I can't say I've disconnected completely… but more on this later. 🙂
As I don't really have an image to accompany this post, here's a quick scenic shot I took on Saturday morning.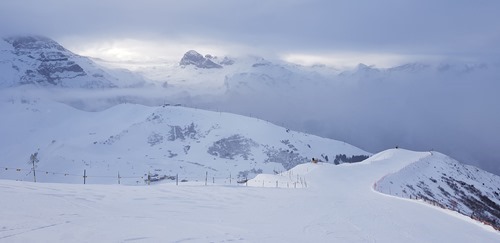 At this time of year people tend to reflect on the past 12 months – and sometimes make predictions for the coming 12 – so I'm going to indulge in a little of each, myself, in this post.
On a personal level, I have to say that 2018 wasn't great. Coming back from a wonderful 6-month trip with my family in the back stretch of 2017, I found myself saying goodbye to nearly 200 friends and colleagues during the…