The week before last I headed across to Zurich for the day for meetings. During the afternoon I passed by the NEST building in Dübendorf – home of the DFAB House project – to meet with NEST's Director, Reto Largo, and talk more about our plans to collaborate.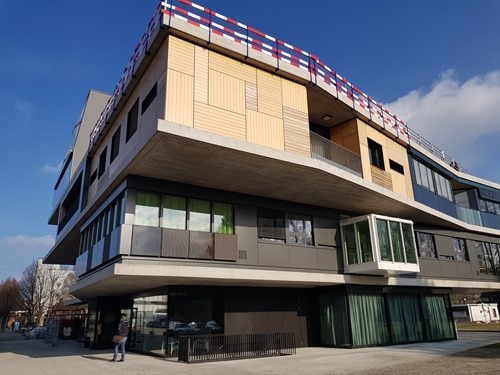 To learn a bit more about what's happening with this fantastic building, it's worth checking out this session from AU 2018 in Las Vegas delivered by both Reto and Thomas Müller from Mensch und Maschine Schweiz.
Our plan is to "Dasherize" the whole building, which has upwards of 2,000 sensors in it. In the spirit of openness, NEST has agreed to make the model available online at Dasher360.com as our new public-facing demo (it's a continued point of embarassment to my colleagues and I that our current demo is of a building in Toronto that Autodesk no longer occupies… sigh).
Here's a quick taster of NEST's sauna and fitness room inside Dasher 360, to give you some idea of how it will look: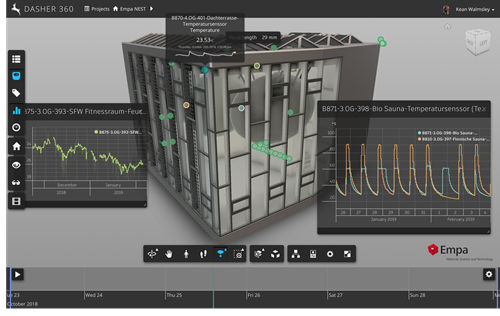 It's not my…