Many locations on the West coast of the US that normally don't get snow, got it yesterday. It wasn't much, but enough to cause havoc and close schools. This morning is was 24 degrees Fahrenheit –brrr. They are saying a storm coming from Canada this weekend may blast us with cold air and up to 4 inches of snow.
The neighbors, Hoffman Construction are constructing 5MLK building and let me know the state of their current work floor level is "Ice".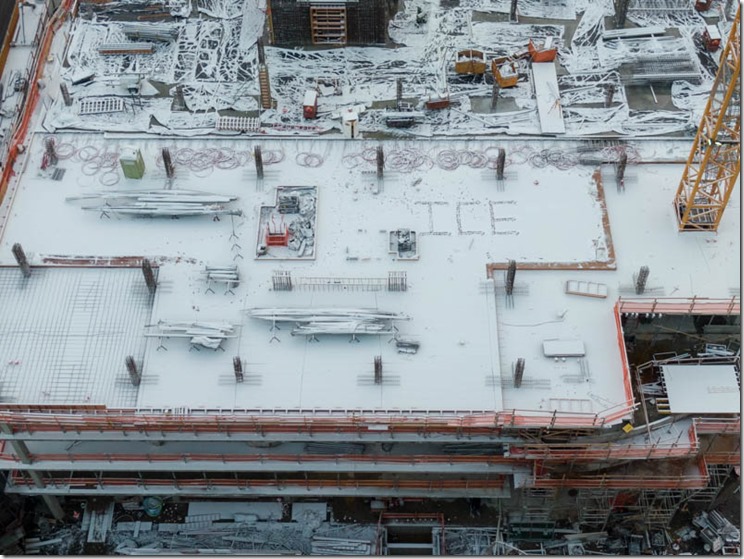 More Portland winter views.