I wanted a quick challenge to occupy my attention for two or three hours before coming back to review and complete my last post.
I started by collecting images for my classical ornament collection. This is a small but growing corner of the "archive" that syncs between one drive and my two laptops.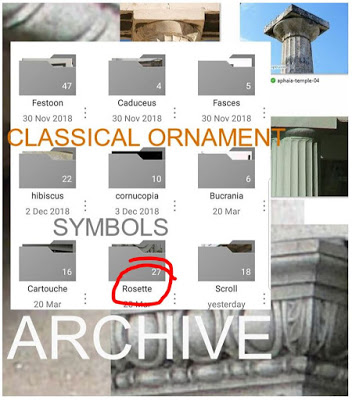 I can access this on my phone, flip through images I have collected over the past 25 years, zoom in and clip out details with my S-pen. This allows me to stand up and take a break from the big screen while removing productive.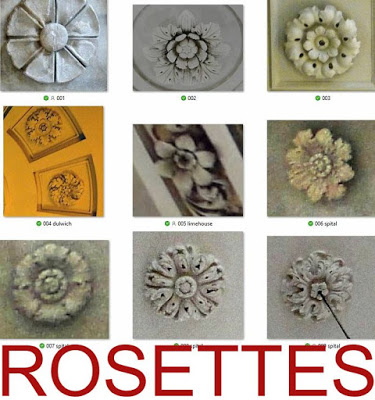 The rosette is a very common motif. It can be very simple, or it can rival the Corinthian capital in complexity. The one I chose is from the Bank Stock Office, used on curved ceiling soffits as a punctuation mark, dividing border panels into a series of bays.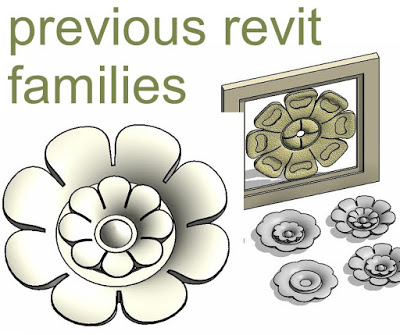 I made a couple of previous attempts that worked quite well, using a revolve cut by a void extrusion: starting quite simply, and gradually elaborated. The original has delicate flowing petals that represent a…