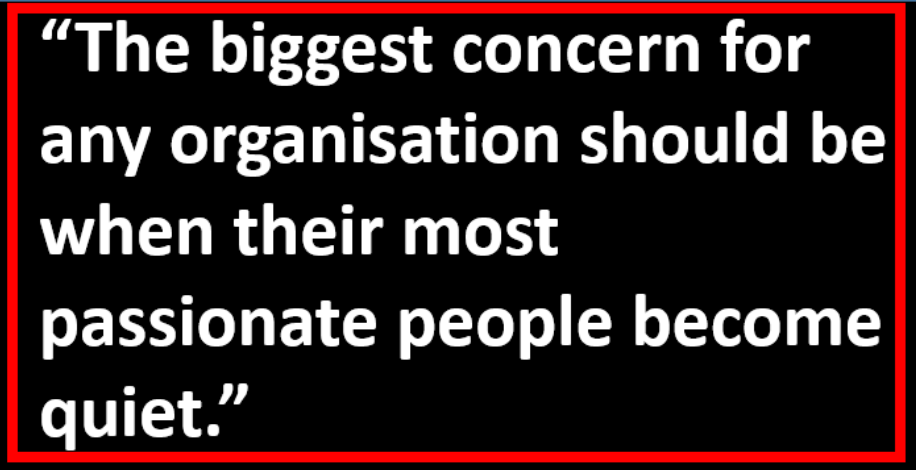 "Loyal employees are the company's best asset." Richard Branson
Loyal employees have the passion for the company to do well.
They care about the clients.
They care about the team.
Yet, loyal people are often mistreated.
1) Many bosses think that loyal employees are not going anywhere because they are loyal. Therefore, they do not need a raise or a promotion. Big mistake – do not push the loyal people to the point where they no longer care.
2) These bosses assign to loyal people work that nobody else wants to do. Loyalty needs to be rewarded, not taken advantage of.
3) Loyal people tell management what management needs to hear, not necessarily what it wants to hear. Some misguided bosses punish honesty. They forget that managers who punish honesty will be eventually surrounded by people who tell them lies.
Never punish loyal people for telling the truth!
Loyalty and passion need to be cherished, protected and rewarded
So Simple But so…
Read more